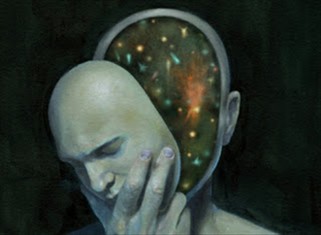 ​How many creations have entered our collective consciousness as fantasy and have later become reality?
A friend recently gave me a link to a video of a hypnosis session and I've been listening to a different one most nights since. I've been thinking a lot about the information that has come through the various clients of Alba Weinman, "
a Clinical and Transpersonal Hypnotherapist in Miami, Florida who assists those who are on the path of spiritual awakening."
She posts the videos of these sessions (with client's permission) on
her YouTube channel
and her own website
http://AlbaWeinman.com
to offer help and guidance to others.
I call Alba "a guide for the realms" because she is unflappable, no matter what kind of bizarre information she's hearing. She just stays on track and knows when and how to intervene in order to help or heal. Masterful.
​
​Listening to these sessions is like listening to a book on tape, except these are descriptions of what is actually being seen in the mind's eye of each client. They describe interesting and sometimes gripping scenes from other lifetimes; fascinating encounters with beings in other realms; events on other planets or even Earth in other dimensions; fantastical descriptions of their physical body being a bird or animal or human-animal hybrid, with a family and duties. Sometimes a removal of detrimental entities or thought forms is conducted because they are attached to the client's energy field and are amplifying and drawing sustenance from the client's negative emotions, thoughts or behaviors.
Often there is a lesson or teaching or wisdom from the client's higher self, including reports about the New Earth. Mostly, it brings knowledge of the existence of other realms, realities and timeframes, into common awareness, in the here and now. I also find a nugget or two in each one that specifically applies to me, and that makes it even more worthwhile to listen. Most of the videos are very long, start out slow, and are kind of boring (watching a person talk with their eyes closed for an hour or more,) so grab a coloring book or other creative thing to do if you decide to listen to
her YouTube channel
.
​
I'm sure most of what is revealed in these sessions could be easily dismissed as a product of their imagination. Yet I wonder why that particular image or scene or description brought up such strong feelings in the person, especially if it's not in their conscious knowing? There are also a lot of similarities between what some of these clients describe and the images, aliens, creatures, or special effects that have been created in science fiction, space or paranormal movies and TV shows. So wonder where the creators of these movies get their ideas from? It has to flow in both directions doesn't it?
These videos have proven to be an enjoyable and educational form of "entertainment" for me because it makes me think about and consider things I might not otherwise encounter. That, for me, is fun! And I also prefer to believe that there are more possibilities of other dimensions and realities with their own races and societies and quotients of Light than I could ever imagine, so enjoying this information is preferable to fearing or judging it.
​How many things have entered our collective consciousness as fantasy and have later become reality?
Just sayin'.