INNER LIFE GUIDANCE & COACHING
---
Be aware . . . this coaching and guidance is rooted in the practice of self-reflection and self-honesty. So, if you (or your ego) are invested in justifying or clinging to the "victim" role as a way to get what you need and stay where you are, this is not for you. It is for those who wish to evolve and change their world view, beliefs, attitudes and choices to achieve peace of mind and satisfying living.

---
COACHING & GUIDANCE on the Inner Life and Dreams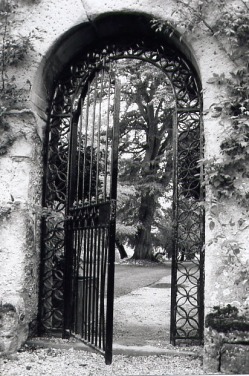 Coaching is both an art and a professional practice designed to help you to achieve a quality of life and inner satisfaction that has been difficult to achieve on your own.
There are people who feel strongly about living in integrity with their aspirations and dreams; who understand that having a trained professional coach will help them to achieve what they want more quickly and efficiently. I work with those who are committed to self-reflection, honesty, and doing the inner work needed to consciously change and evolve old belief systems, attitudes and behaviors to align more clearly and consciously with their heart's calling and soul's mission.
A strong coaching relationship will help you to know and have what you truly want, to change what is needed in order to have confidence and clarity in your choices, and to release what you don't want in your life. A
s your coach, I will help you to uncover and work with what you cannot see from your present point of view.
Our coaching relationship is one in which we speak truth to each other, celebrate your progress, and do the difficult but rewarding work that integrity and consistency inspire.

BENEFITS OF COACHING

• Clarifying personal/professional/spiritual vision, mission, goals, purpose, true values and beliefs.
• Making shifts and distinctions in understanding.
• Identification and removal of things being tolerated and other barriers.
• Stimulation of creativity and expression of abilities and talents.
• Development of supportive resources and healthy relationships.
• Greater self-esteem and confidence.
• Taking successful actions and achieving goals.
• Significant behavioral changes and improvements.
• Manifesting dreams and desires.


CREDENTIALS
In 1972 I began to learn the ways of the Dreaming Path from my mother who was educated in the Jungian dream work approach and was a skilled coach and mentor. From this beginning, I learned that Ascension is the process of conscious integration of one's divinity (soul, spirit, I AM Presence) with one's physicality (physical, mental, emotional and etheric bodies). I have made a life-long commitment to the Ascension Path and all of the inner work and outer applications this path and process requires.
Since 1991, I have been a DreamKeeper - a holder of the art, wisdom and knowledge of dreaming. In this sacred role I have helped hundreds of individuals understand their night dreams. For more than 25 years I have lectured and created and led ceremonies, workshops, study groups and retreats to explore dreaming, personal growth and awareness, and spiritual development with small groups and large audiences including an invitation as a keynote speaker and workshop leader at a national conference of Native American women at Hartford Seminary.
I have coached executives, managers, employees, professionals, and individuals to identify personal or organizational values, mission, vision, direction, obstacles, challenges, and desired outcomes. With more than 30 years of experience in clarifying and responding to business, career, personal and spiritual needs and desires, I successfully help others to eliminate perceived barriers, and accomplish activities that lead to the realization and achievement of their goals and desires.
In 1998 I formalized my coaching education and practice by training and graduating from a comprehensive 2 year training program offered by Coach U Inc.
In October 2009 I was ordained as a Minister and created the Sanctuary of Divine Expression and Sanctuary of Divine Presence.
I also hold a Master of Arts in Organizational Management from the University of Phoenix and a B.A. in Legal Services from U. Mass Boston, College of Public and Community Service.
COACHING SESSION DETAILS - TRANSPARENCY & INTEGRITY
Inner Life and Dream Coaching sessions take place by telephone or in person with client initiated contact at the designated time. Sessions are scheduled on the same day and time each week (as much as possible). Once we agree to work together, we will schedule one or two initial paid sessions. At the end of these sessions, if we decide to continue working together, we will establish a series of subsequent sessions. A series (4 or more sessions scheduled in advance) is preferable so that the momentum and depth of your work is honored.Each coaching session is 45 minutes. Each session includes about 5-10 minutes for check in and progress update, 30 minutes for client focus and coaching, and 5 minutes for closure and homework identification. We may decide to have a longer session from time to time in order to do specific work. The fee for that longer session will be determined at the time of scheduling.
FEES as of JANUARY 2015:
Single session fee is $135. It is beneficial to your progress to schedule a series of 4 or more sessions, or to retain my services for 6-12 months. In this case, there is a reduced session fee in advance, for an agreed upon number of sessions. The 6-12 month retainer includes weekly or bi-weekly sessions, with 5-10 minute emergency or urgent check-in access in between regular sessions, if needed.PAYMENT: May be made with cash (in person only), check, money order, or with credit/debit card through Paypal. Payment must be received before the session or series begins. If payment is not received, the session will not take place, regardless of the reason. RESCHEDULING: If your session must be postponed please notify Tonia no later than 24 hours before your scheduled appointment. If the session is rescheduled, payment will be applied to the new date. If the session is not rescheduled see refund policy below. REFUNDS: Notice of cancellation may be made by email or telephone. If you cancel a session more than 24 hours before your scheduled appointment and if it is not rescheduled, your fee for the session will be returned minus a $50 cancellation fee. Session fee will not be refunded if cancellation occurs less than 24 hours before the scheduled session. If you are late calling in, the time will not be extended and there is no refund. If you miss the call there is no refund.
CONTACT Tonia
in Massachusetts USA by email: Tonia @ wakeupworks.org for more information or to schedule an appointment, and please
include your full name, location and phone number
.
---