AUDIENCE COMMENTS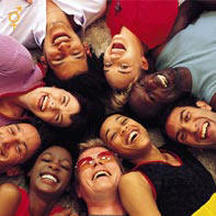 ---
"This event is a wonderful vehicle for universal prayer, supreme meditation and certainly also a means to give our purity and purified intention of Love into the Earth and all of Her beings - human, animal, plant, spirit."
"I suffer from upper back, neck & shoulder problems which cause painful tension headaches. All of my stress/blockages inside me just melted away last night. I felt (and still feel) more fluid, open, relaxed and refreshed. I had a wonderful time. One, that I won't soon forget!"
"Exhilarating, uplifting, moving, healing, grounding"
"I felt very engulfed in the delicious sound and vibration."
"Magical, transformational, healing flow of vibration! Thank you!"
Wild, captivating, re-energizing, invigorating, renewal, clearing"
"This is my 3rd didge solstice/equinox with all you lovely souls. In these times of sharp highs and deep lows to energy in/from/around this incredible celebration felt like spiritual air bags. We were channeling joy!"
"My experience was spiritually transcendent. The sounds were ethereal."
"The didges at times sounded like whales. i imagined clean ocean waters for them."
"Amazing energy"
"Very uplifting!"
"Very compelling. The drums really enhanced the meditation and it was a great way to bring peace on Earth together."
"Oneness in mind and spirit."
"Thank you for your beauty in motion and your motion in beauty."
"Everyone seemed very involved and dedicated to the practice. This was a great community experience."
"Original impulses of creativity."
"We came from the sea. This is our reminder."​
"What a blessing last night was and what a goddess you are! Thank you for the wonderful solstice celebration, the enchanting music and singing. Your energy created such a sense of wonder and delight... it seemed that everyone there felt comfortable enough to let their spirits shine through unencumbered by constraints, make new friends, and will be humming their way into the new year. I will carry the joy I felt last night into the New Year with hope and a renewed faith in the strength of our collective consciousness. Thank you from my heart and spirit ~ Wishing you many blessings."
---
About VortexHealing® Divine Energy Healing:
K.S., Somerville MA: Thank you for the amazing session this evening. I didn't know what to expect out of the hour we had scheduled together, but no previous expectation could have even come close to my experience. The depth of the work we did together, the messages that came through for me, the healing that took place were all incredible. My session with you provided me with a deep sense of validation for the path I have been on for the past 17 years. And the powerful, positive beings that gave you messages for me provided clear insights and guidance about how to proceed from this point forward. The healing work alone would have been worth your very modest pricing. Knowing that I am on the right path, and having guidance on how to proceed are invaluable. Thank you so very much.
B.D., Quincy MA: Thank you so much for our powerful VortexHealing session. Your healing nature is so comforting and centering for me. At the opening of the session I was very aware very quickly of your powerful, yet centering energy. My chiropractor noted that the muscles in my neck were definitely looser without me even reporting that we had our session. During the last few days as I became aware of my ego at different times. I often laughed with it reassuring it that it was safe...so much more reassuring than each of us threatening each other! I am more at ease with my whole being, not just my ego.
L.O., Weymouth MA: I felt totally safe and comfortable during the session. The healing itself was quite energetic warm, whirling, and tingly at times. Tonia sat in front of me with her hands on my knees. The energy itself was stronger than any I have felt in my years working with energy and as a 3rd degree Reiki Master. Tonia's voice is so calming and relaxing I quickly fell into a very deep relaxed state, letting the energy and her words resonate where they needed to go. I did ask in my intentions that I be karmically released from my ancestral past and at one point I felt the energy come streaming down through the top of my head right down through my feet and then sort of like a suction feeling, sucking out all that doesn't serve my highest good. It was the stream of the Divine entering all those painful places. Towards the end of the session Tonia felt guided by the Divine to share some things with me, beautiful words of love and guidance and affirmations to trust myself and my intuition.
So it's been almost 2 weeks after the healing and I have been very weepy almost feel like I've been grieving. Then this last week I found out that 2 different people that I'm close with, that intuitively I knew were being dishonest and inauthentic, were finally found out. Very painful but I trust the Divine is taking care of things. I also felt grounded through this at the same time very saddened by it. So healing through the tears. I do have to say I just felt different after the Vortex healing. My spirit felt lighter and more empowered. So thank you Tonia for this wonderful healing opportunity!
C.T., Randolph MA:
My knee is a little bit better which, even that, is good.
But my nervous system, I can't get over how much calmer I am and that seemed to have happened during the healing, which is amazing, and I'm so happy with it! I'm much, much calmer and I don't get upset like I had been. Everything's good. Thank you.
---
About SANCTUARY of Divine Presence
:
L., Weymouth: It was such a beautiful service, so unique and incredibly soulful.
T., Somerville: Thank you for creating such a beautiful safe space. Both times I've attended [Sanctuary of Divine Presence] the only person who I knew well was B. yet I felt very comfortable talking about myself and sharing things that feel at least somewhat personal and vulnerable. That also seemed to be true for all the people with what they shared yesterday. Two told very powerful stories. For all of us who don't know each other, to feel this open and safe obviously was coming from something which you and the space itself was emanating. As I'm writing this I'm wondering "If this was a therapy group would we have gone this deep?" and I'm realizing that the depth was coming from the fact that we were in sacred time and sacred space and we intuitively recognized your ability to "hold" all our different processes. Anyway, thank you. The ability to create that is an enormous - and rare - gift. I'm very committed to coming every two weeks and as this group of people gets to know each other I'm realizing that the potential for growing together is really profound. Blessings and thanks.
---
About TONIA'S
SOUND BATH - SOUND HEALING
EVENTS:
Tim:
​I felt as though the sound bath filled me with a really strong meditational energy. I was tired when I came back home later that evening and went to bed. I woke up around 2:30 on Sunday morning and wound up meditating for close to 4 hours. It was obvious that this was being powered by whatever had happened in my body/nervous system as a result of your healing. The meditative energy stayed with me all day yesterday and I again meditated for an extended time last night. So ... thank you very much for helping to facilitate /make these energies available. It's a very needed and important gift.

Cindy
: Yesterday I awoke with a searing pain in my left elbow and upper arm. During the Sound Bath I heard a popping sound and have been pain free ever since. Thank you Tonia, what a delightful surprise!
Dave
: I love the feeling of being in your sound baths. You create such a warm and beautiful environment. You structure your healings so well. They are balanced and are run professionally. I trust you and allow myself to fully receive your blessings of music, chanting and spoken word. Your work soothes my soul and dissolves my stress/anxiety. You have helped me to heal. I thank you so much for the good work you do.
Paul
: Deep vibrations and immersion in sound. Lost track of time in the bath which is a good sign. Thank you.
Carolyn
: I felt wrapped in a vibrational blanket of both gentle and more urgent waves of healing. Thank you!
Laura
: This was wonderful! I feel so relaxed and cleaned. I felt that I went very deep during the silence at the end. Thank you!
Diana
: I saw a spiral on my stomach. A wolf howling to the moon. The wolf was outside the cave with a Native American man. They were waiting for me while I was inside the cave healing . . . I also heard a voice that said "you are healed, you're free, you're ready."
It was an uplifting experience.
Mary Ellen
: Thank you so much for the wonderful south bath last Saturday at Westwoods. I have recently completed a seven-week radiation course which, on top of surgery and chemo, had me feeling pretty drained. I can't believe how completely that has been washed away since last Saturday evening. You are one awesome healer!
Note: the following comments were from a session where the intention and focus were on healing from trauma and making the lower 3 chakras - root (survival), sacral plexus (sex), solar plexus (power) - healthy and whole.
Kafunda
(4 days later): I have struggled with an addiction to sugar for years. I did the sound healing with Tonia and suddenly lost all taste for sugar. I feel like the "little girl" in me grew up and now my adult self has a much more balanced approach to sweets.
Alexandra
: I saw purple, blue, and a bald eagle. Thank you, I loved it!!
Donna
: The most amazing experience I have had in a very long time. Every one of my chakras are open, especially my base, which I know was blocked. Your gifts and talents are truly a blessing from above. Thank you! Thank you! Thank you!
Lisa
: I felt incredible. I've never had an experience like this before. Thank you! Thank you! Thank you!
K
: I'm floating on air and loving this amazing feeling. Thank you! I'll be back.
Anonymous
: I felt like I had stuck energy in my base chakras. I felt the music vibrate through my body and I felt like I shed the stuck energy like a snake sheds its skin.
---
"The song caused a subtle but profound shift in me. The day you sang it, I felt my doubts clear away inside and my power grow stronger. Listening to the recording the next day reinforced that feeling. The song seems to have planted my life dream more deeply inside me, where it can more easily be nurtured. Thank you for this wonderful gift." — Lawrence K., Arlington MA
"Tonia has a gift for channeling dream affirmations with her beautiful singing voice, and for empowering the dreamer to know that their dream can be fulfilled. My Dream Song request was about finding the perfect home for me, my son, my work, and my community. Within one week of receiving my Dream Song, I found the house that fit my dream song vision." -- Michelle Herrera, (past) Director,
New England Sound Healing Research Institute
"While attending a holistic event, I was very drawn to Tonia's beautiful and gentle smile. I had a strong desire to chat with her and touch her. Upon touching her shoulder, I had an overwhelming feeling of emotion come over me. As I started to cry, I walked away not sure of what was happening to me. After I gathered my thoughts and composure I returned for a Dream Song. I told Tonia what happened and when she embraced me, I felt this total wave of love and compassion come through her to me.
After sharing my dream with her, we began my healing Dream Song. A wave of energy came through me as she sang my song. I felt my heart opening as she sang and felt that a cleansing was occurring for me. After the tears, came an uplifting that had eluded me for a very long time. I was willing to open to the healing that was being offered to me through Tonia. It was a most profound experience and I feel honored to have felt this with her. I will never forget it. I feel so very blessed for having the opportunity to have met Tonia and experience her work. She is definitely a blessing to all who have contact with her. I bless her and thank her for coming into my life and for the work she is offering to humanity." — Sharyn Flesher, R.N., Craryville, NY
---
About TONIA'S NADA YOGA - YOGA OF SOUND SESSIONS:Mary Elizabeth Lennon
: Nada Yoga or Yoga of Sound, with Tonia Pinheiro was an enlightening and fun experience. We are unique expressions of divine love, and sometimes we forget that. This class with Tonia helps us to remember that Divine "I AM" Presence that we are all born with. We began by setting an intention and Tonia guided us through a chakra clearing. We used hand mudras, color visualizations and our own voice vibration chanting a mantra for each chakra. After each chakra was cleared, we visualized free flowing divine energy refill each one. With open energy centers and chakras, we all comfortably were transported and transformed with a sound bath. Tonia performed a symphony of primordial nature sounds with chimes, drums, rattles, crystal bowls and more to engulf ourselves and the entire room, which filled with a high and sacred vibration.
The experience was magical and soul nourishing. The immediate effects were calming and enlightening, and a feeling of peace and joy continued to ripple for days.
I felt the experience helped me at least to begin to release thoughts and patterns that are holding me back from feeling the divine connection within me. That night I had vivid dreams that I felt were guiding me in a sacred and spiritual direction. I am grateful for Tonia sharing this experience with us.
Dorothy Ferranti:
Thank you again for what became a very healing experience on so many layers. The first response from the session happened the very next day when I realized that throughout the morning I had caught myself having negative thoughts, like telling myself I was overwhelmed or I did not have the confidence I once had. I was struck by my awareness of this and how I had been repeating these thoughts to myself for quite some time without even noticing I was doing it! I instantly thought of the affirmations that we spoke the evening before and they suddenly revealed their purpose. I stopped any negative thoughts that day and replaced them with an affirmation,
I have noticed a strength in myself emotionally, physically and spiritually.
Now the positive thoughts are flowing freely.
That evening during the chakra work in our chairs, my body had quite a response when we focused on expelling blocks or toxins from particular chakras and filling them with healing energies. Coming together with you and the group was very powerful, the positive intent and loving energies was truly amazing. When we came together at the very end, we were all looking at one another as if we were friends. I felt as though I had been supported by all these lovely spirits and I was happy for any experiences that they may have experienced. It was as if everyone's exterior had melted away and you could just feel and see the spiritual beings around you.
I was able to experience how we are all "one."Maria F.:
I'm always very happy with any event Tonia puts on because her preparation and knowing is always evident. She continues to outdo herself with NADA YOGA: Tonia's gentle guidance into NADA YOGA is really a sweet envelopment of love! Take a chance with a friend, and it's also cool to go to this alone, as you will enter a safe and cultural "bath" that feels like a harmonious oneness with everyone in the room. All thanks to the amazing and unusual instruments that Tonia has incorporated here. Looking forward to more. Thanks!
---
About TONIA'S IMPROV & PLAYBACK TRAINING:
DSS:
The class helped me tap into spontaneity and joy. I was surprised how therapeutic the experience was. Having other students play back my story gave me new insights and an experience of possibilities. I left most evenings feeling like I had let go of something that I no longer needed to carry. I was lighter and freer than when I arrived.
AR
: We learned a great deal about Playback Theatre including the forms that are used, through personally experiencing a part of them and witnessing them in the playbacks of others. The class promoted comfort in sharing with other as well as insights into myself and the universality of a variety of troubling aspects of life. A great learning experience and a wonderful opportunity to work with an inspiring teacher and supportive and engaging fellow students.
Erica
: Tonia opens me to creative possibility, spontaneity, and out-of-my-mind in-the-present feeling. The improv class developed a deep connection and tenderness led by her authentic example. The multiplicity of forms kept each week fresh. I look forward to more.
Sarvenaz:
I've learned a lot about improv and working with people but more importantly I feel like Tonia's openness, warmth and caring has allowed me to experience myself in a new way.
Lisa O.
: Your class was amazing! You made the process so fun and engaging.
Beth K.
: As a student of improv with Tonia I have found that the benefits of this type of work have influenced me both personally, and professionally as a psychologist working with my patients. Some of the many benefits of improv and playback theater I have found include: increased mindfulness and presence (learning to be in the present moment), empathy, learning to listen more closely to others, stepping out of one's comfort zone, thinking outside of the box, improved creativity and problem-solving, increased spontaneity, and greater acceptance.
Debra H-B
: I can only describe the ISEEU Classes as so much FUN! And a friendly and inviting environment created by the instructor Tonia Pinheiro. Unbelievably interesting how I thought I knew myself, but this class challenges you to step deeper into knowing and discovering what you really feel about yourself, naturally! Tonia is such a great teacher, you begin to feel like a real improvisationist! So come join the fun!
David
: Hearing everyone's stories has expanded me. I've gained more confidence from experiences of "going with it" even when I could not imagine where it would go. I have an increased sense of the commonality of all people in terms of our shared human emotional experiences.
James: I learned I can take risks and be funny.
Melonie:
This was an experience that I will never forget! It was so much more than I had originally expected. I thought it was an acting class and was not prepared for the profound healing and relationship building that happened.
Mary: I learned to be more creative, confident and, with a great teacher, I learned how to be more positive and that I can trust others. I even learned how to get inner peace within myself.
Carolyn:
Through Playback Theatre, I found another form of expression that holds the power to heal, one that flows like music. Playback has allowed me to revisit my past and tell stories that affected my very existence at its core . . . I and many others in the class, despite our shared struggles, come across as having shed not one single tear . . . yet . . . in this class we have laughed, cried, and shared intimate stories of past and present. We have built solidarity in a non-judgmental atmosphere. This type of theater is an antidote that can bring healing to a community eroded by the lack of fairness and can ignite greater systemic change.
From Lesley University Master's students "Developing Believable Characters":Catlin:
Tonia is an inspiration for finding your passion and working to improve how you do what you love. I appreciate her work and I'm honored she came in to help us create believable monologue characters.
Erin:
Tonia made me feel so comfortable during an activity that I am not so comfortable with. That in itself takes incredible talent as a teacher and for that I am very grateful to her. She gave me confidence . . .
David:
Tonia's presentation, presence and deep knowledge began to melt away my nervousness. I began to engage. . .Tonia sat down with my partner and I and worked her magic, helping us both see into our characters and bring them out. With her support we were able to find aspects of our characters in our own personalities.
Alicia:
I appreciated having Ms. Pinheiro come around and sit with all of us . . . she offered encouragement and some simple suggestions to improve or modify our characters.
Annie:
I was enthralled by Tonia Pinheiro's presentation to our class. She was specific in her corrections and inspiring at the same time. Both of these are very helpful when I feel out of my element.
Theresa-Marie:
I know that I will be taking to heart many, if not all, of Ms. Pinheiro's generously imparted techniques when rehearsing and performing.
From some of the cancer survivors who attended Boston Medical Center's Expressive Arts Program:
"
All in all it was great! I enjoyed the time. I didn't think about the pain; I guess it went away."
"I'm very relaxed now and I love this group."
"I never thought I could ever do this, but it was lots of fun!"
"I was happy to see we did this and feel like coming back again."
---
About TONIA'S
Nurturempathy®
HUGS
"Hugs" was an amazing nurturing experience. Tonia is a beautiful human being and I treasured this time to be hugged and nurtured. I am always the one giving and today I received. Thank you.
Tonia's Meditation and Hug was healing and transformative. The presence of the sacred was palpable and filled my soul with peace. Thank you!
The Nurturempathy Hug was spontaneous. Someone asked me if I would be interested in a hug and I accepted. I really enjoyed my experience. Tonia expressed lots of love and indicated that she loves people. The world and its inhabitants need more love and it's wonderful to have people like Tonia.
I watched Tonia give Debbie a hug and I felt hugged just by being present with them. Thank you for giving so much in such a short time. This will last me a long time.
---
About VOW BREAK TO FREEDOM RETREAT

"I feel more open yet more protected. A wonderful safe experience." - SE
"I have released fears and blockages leaving me more aware of signs and open to possibilities. I highly recommend this program!" - SD
"I released feelings of hurt and loss and was able to forgive a loved one by the end of the session. My energy shifted and my heart was no longer heavy. Would repeat the experience eagerly." - NVK
"I released stuck energy by letting go of the past and was able to move forward with my staff at work and be a more productive manager." - CKO
"I became aware of negative thought patterns that create stress in my life and I have been able to break these patterns by responding differently and with greater awareness when they arise." - BK
---
LETTER from an East Coast Chant Participant:
It was so organic. I was so ready to be healed and right from the opening notes I felt like you guys took us all with you. All of it was just beautifully modulated. The thing I felt the most was the way you took the time to let each chant sink in. I spent a lot of time with my eyes closed and let myself be carried off. Each piece worked as a healing and the whole evening worked as a beautifully orchestrated ride.

Each piece, washed over me, took my anxiety away. The experience was of being held in love and wrapped in healing sound and being given ample time to let go of the negative energy and anxiety I carry with me. There was nothing else to do but be in the love and release the tension and feel the beauty of being alive. It was simple.

The part about letting go of something and bringing in something new allowed a really deep release of what I've been holding, which for me was fear. Letting go of the fear of making a mistake, and I brought in something like self-possession, self-love, enough-ness.

For me the simplicity of the words made them accessible without having to come out of the bliss to sing right or decide if I was for or against what I was being asked to sing. It was just simply beautiful and musically whole. It felt like with your intent, not just musical grace but actually healing grace and timing and contours and articulation. There was enough time to rise to a pitch and stay there since the goal was healing. I felt like it could just go on and on like a flowing river.

I felt there were more than just good vibrations. It was real art in the orchestration of the 3 of you together. It was intricate enough to carry you somewhere while being subtle enough to not overpower you. It wasn't about performance... it was about creating a channel for the flow of healing energy. You guys are so good. It's hard to believe that it was improvisation.
-- Johnny Lapham, Artist and Activist, Arlington MA
Audience Comments:
"This is the purest nectar to the soul."
"I woke up the next day with the hand of God on my head, and my hand on God's head, thank God! I mean, Thank You!"
"During a chanting session, I felt myself going deeper into my body and later into my cells, clearing away blockages or my stuck energy or unhealthy condition. The rattles and shakers and other sounds made this more real. This experience was extremely deep as if I felt my soul or spirit. I thought I was in a Native American ritual or ceremony. Wow! I loved it! ​I will be back for more."
"The music was like water to my soul - cleansing, refreshing, flowing. Thank you!"
"My friend, Tonia Pinheiro, heals, enchants, entertains, and makes the world a better place. I dare say she even works small miracles. In my case she somehow orchestrated a powerful energy shift and it opened up my life in a whole new way. . . When I go to see her it's like going back in time. I feel like I am seeing an ancient warrior, or a wise medicine woman. I have never been in a real Indian teepee, but, being near Tonia conjures up that image. I feel at peace just writing about her now. If you attend one of her events, you'll sing, dance, chant, sit quietly, and may even be healed." Renee Gold [ReneeGold.com]
________________________________________________________________
East Coast Chant - 1st event - Audience Survey from The Arlington Center, Arlington MA
~ 18 of 19 people responding:
What did you enjoy the most?
• The healing chant • All the interaction, the music, the chance to dip our hands in the water • Dancing and singing together and calling to awake the soul • The water bowl
• Everything, the pictures on the wall [nature slides and animated Sacred Geometry images]
• The totality of the experience was fulfilling. I really enjoyed Tonia's voice and presence.
• I so enjoyed the whole evening – the energy, the music, the lyrics, the variety, the openness, the healing opportunity • Moving to the music, the chanting, the sacred geometry • The chant where we let go – Run Mary Run • Permission, the depth, so healing • The Tree of Life ritual and singing, planetary healing and song • Music, freedom to move and sing • Great, everything, participation is the best • Beginning to end • Singing/chanting along • The ritual, singing along • The letting go ceremony • Run Mary Run.
What surprised you?
• The numerous chants • That I became more relaxed • The personal ritual • Songs were familiar • The beautiful pictures • That this experience was very familiar and welcome to me • How consistently good everything was! :) • How easy it was to go into deep meditative state • That I could connect and enjoy it • How easy it was to release into being held by you • You have a great voice, very positive and healing • Healing ritual • Many people dancing, everyone involved • How easy you made this.
What did you wish for?
• Present day song or two • For my healing to be expedited • Expected something more "conservative" and was happily disappointed • I asked self-pity to be gone • Let go of longing • That this happen closer to home – Boston – Roxbury • I wish for more of this. I would make a real effort to come 1x a month • Simplicity • More rhythm songs like "day light comes"
[reference to calypso song "Day-O" originally sung by Harry Belafonte]
• Perhaps even more time though it didn't feel rushed • I'm not sure. It's been a positive experience overall. • To let go of being small and feeling unloved • Love • more.
Did you have a healing, realization, or personal experience?
11 people said "Yes"; 1 person said "I'm not sure"; 6 people did not reply to this question.
• How much trust it takes for me to surrender to the moment, to let the worries go, to let the tension go. This kind of event is very important and necessary for my being. • I felt a connection to my positive resource and a stronger sense of self and a more serene and joyous presence. • Felt mesmerized by the pictures. Focus on soul. Beautiful music too. Love the mama energy. Feel soothed.
• I felt a release from sadness, anger and fear and I observed various forms of release/healing/transformation in others. • I gave myself permission to sing, which I rarely do, having been told to mouth the words when I was little.
​• Very healing, lovely. Email me and I'll describe it at more length. • Around the cameras and around letting go of doubt and God's unconditional love. • Saying goodbye to fear was pretty hard but rewarding and relieving work. Quite moving and freeing. Thank you!
Additional Comments:
• I really enjoyed the spontaneity, the spirit and the openness of it all. The intention was also strong and vibrant. Do you do these kinds of metamorphosis with a variety of communities? Would you like to? I would like to assist/participate in some way. • Thank you. This was an unusual and unexpected experience but a bit churchy and too religious. It belongs in a beautiful chapel. • That the "healing process" can be fun and inspired with group energy support. • You have found a wonderful rhythm here and the perfect backup duo – they get you and each other – it's great – the best I've heard you so far. Love, Peace, Love!
| | |
| --- | --- |
| | I Invoke My Soul (9:56): Lyrics & melody (c)2008 by Tonia; Ukumbwa Sauti, percussion; Paul Rodriguez, guitar. |