ISEEU THEATER TRAINING

This is your invitation to express yourself! Have fun! Listen better!
Gain confidence! Surprise yourself!
Tell your stories and the stories of others using improvisational theater.
Challenge fear with presence! Turn beliefs into food for thought!
Improv . . . It's Not What You Think!

Here you will find information about classes and DATES for upcoming workshops and training
related to improvisation and Playback Theatre.
~~~~~~~~~~~~~~~~~~~~~~~~~~~~~~~~~~~~~~~~
Refresh your browser now to be sure you're viewing the latest info, then
turn up your speakers to enjoy Tonia's music on this and other pages.
~~~~~~~~~~~~~~~~~~~~~~~~~~~~~~~~~~~~~~~~~~~~~~~~~~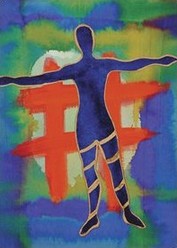 Our classes are for you if . . . you're ready to break out of your box, explore something new, respond to a hidden desire or calling, deepen your listening and acting skills, or just have fun! Focus is on developing improv skills and learning basic Playback forms. There is no drop-in option for these classes.
---
ISEEU Improv & Playback Immersion

These classes will be a life enhancing benefit to anyone who wants to learn improvisation and Playback Theatre,
and the classes will also be a benefit to anyone who may not want to be an actor
but would like to use improvisation as a tool to reduce mental and emotional stress and to develop
inner awareness, courage, deep listening skills, teamwork, creative expression, and sense of play.
Open to adults and mature teens of all skill levels.

To pre-register for the class series send your full name, home town and phone number to
Tonia at: IseeuTheater @ gmail.com.
You'll receive class info, payment details, and a registration form
that must be completed and returned prior to or at the first class.
~~~~~~~~~~~~~~~~~~~~~~~~~~~~~~~~~~~~~~~~~~~~~~~~~~~~~~~~~~~~~~~~~~~~~~~~~~

---
Comments about TONIA'S IMPROV & PLAYBACK TRAINING:
LISA O.
: "Your class was amazing! You made the process so fun and engaging."
BETH K.
: As a student of improv with Tonia I have found that the benefits of this type of work have influenced me both personally, and professionally as a psychologist working with my patients. Some of the many benefits of improv and playback theater I have found include: increased mindfulness and presence (learning to be in the present moment), empathy, learning to listen more closely to others, stepping out of one's comfort zone, thinking outside of the box, improved creativity and problem-solving, increased spontaneity, and greater acceptance.
DAVID: Hearing everyone's stories has expanded me. I've gained more confidence from experiences of "going with it" even when I could not imagine where it would go. I have an increased sense of the commonality of all people in terms of our shared human emotional experiences.

DEBRA H-B
: I can only describe the ISEEU Classes as so much FUN! And a friendly and inviting environment created by the instructor Tonia Pinheiro. Unbelievably interesting how I thought I knew myself, but this class challenges you to step deeper into knowing and discovering what you really feel about yourself, naturally! Tonia is such a great teacher, you begin to feel like a real improvisationist! So come join the fun!
DSS: The class helped me tap into spontaneity and joy. (Read more on Audience Comments Page)
Singing in Playback - some tips by Tonia Pinheiro - interviewed by Anne Ellinger, both of True Story Theater.
TO STOP THE MUSIC playing on this page so you can hear the video,
scroll to the bottom of this page and CLICK the || symbol on the left side of the player.
If you or someone you know might be interested in participating in the
Iseeu Theater Project for People of Color
as a student, or supporting this project financially with a donation (to help with rent, scholarships, stipends, etc.)
please contact Tonia at: IseeuTheater @ gmail.com or make a donation here:
---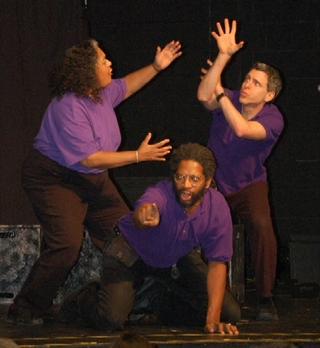 Tonia, Ukumbwa, Christopher in a True Story Theater scene.
WHAT CAN YOU EXPECT?
For those who stick with it, Iseeu Theater's spirit-centered training will develop you into a more aware, compassionate, centered person and a really good improv actor. For some, it may become a spiritual practice where a conscious connection with the Inner Divine is created and nurtured.
In this training you will:
Play improv games and do exercises to practice concepts and to loosen up your body, voice and creativity.
Learn the basics of improvisational acting to work together more easily with others on stage.
Learn Playback Theatre forms to re-enact stories and feelings.
Draw from your personal experiences to create characters and scenes.
Learn to listen to yourself and others more deeply and carefully.
Participate in building a more understanding and connected community.
Experience the healing effect of the art of improvisation and Playback Theatre.
Leave each class with renewed feelings of confidence, possibilities and connection.
TRAINING OBJECTIVES > SOCIAL HEALING through THEATER and Spirit-centered Acting:
to teach improvisational acting skills;
to teach Playback Theatre skills;
to provide a safe container to reinvent and express yourself;
to help professional and/or citizen actors feel and understand the difference between spirit-centered acting and ego-centered acting using Iseeu Theater's spirit-centered teaching methods.
to practice cooperation, teamwork, deep listening, and respect for others through the way the actors work together on stage to create scenes or re-enact the stories being told.
PERFORMANCE OBJECTIVES > SOCIAL HEALING through THEATER and Spirit-centered Acting:
to create a more compassionate, understanding and connected community through the power of storytelling and improvisational theater;
to provide a safe container for personal stories to be told and received;
to honor those personal stories by bringing each story to life for the storyteller and the audience;
to give the storyteller the healing gift of being seen and being heard (by the actors as well as the people present).
A BIT MORE ABOUT PLAYBACK THEATRE
Playback is a form of improvisational theater where a "conductor" and the actors listen to the personal stories of volunteers from the audience. Then the "teller" of the story gets to watch their story acted out with respect, care and artistic flourish. Playback Theatre was founded in 1975 by Jonathan Fox and Jo Salas and is now practiced in over 50 countries around the world. You can learn more about it here
http://playbacktheatre.org
and here
http://playbackcentre.org/
. Read about the history here:
https://en.wikipedia.org/wiki/Playback_Theatre
If you go to Youtube.com and type "Playback Theatre" in the search field, you can see lots of videos illustrating Playback and the props used (boxes, colored cloths, musical instruments). Here are 2 videos from Synergy in Action that explain Playback Theatre
http://www.youtube.com/watch?v=7_hyFLVkojw
[2:36] and capture personal testimonies from high school students in Washington DC about it's impact on them
http://www.youtube.com/watch?v=dpreqmeeO_w
[4:25].
So, what might you feel as a storyteller, when you watch a small group of ordinary people like yourself listen attentively with care and respect to your story - then instantly turn your story into a brief theatrical scene about you and the story you just told?

And what might you feel as an actor who becomes the teller, another character, or even an important environmental element in that story?

As the Storyteller
watching the actors you might

feel heard
feel seen
feel moved
feel valued
feel they "get" you
feel liberated from the past
feel grateful
feel healed
feel joy!


As an Actor
playing back this personal story you might

feel honored and responsible
feel nervous or self-conscious
feel inspired
feel connected
feel you've found your voice
feel liberated from internal pressures
feel freedom
feel alive
feel satisfaction!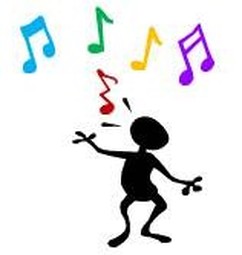 ~~~~~~~~~~~~~~~~~~~~~~~~~~~~~~~~~~~~~~~~~~~~~~~~~~~~~~~~~~~~~~~~~~~~~~~~~~

ABOUT YOUR TRAINER
Tonia Pinheiro has been a musical performer all of her life, singing with The Indigos, Goddess Gospel, Improvelocity and
East Coast Chant
among others. In 1997 she began the study of improv acting with
Daena Giardella
and has also studied vocal improv with
Rhiannon
and
Joey Blake
. In 2003 she joined
True Story Theater
, a Playback Theatre company based in Arlington MA. Learn more about Playback here
http://playbacktheatre.org
and here
http://www.playbackcentre.org/
.
Tonia has honed her improv acting skills through various Boston area theater projects (
Boston Transformational Theater, Indescribable Improv, Open Hearth, Dramatic Insight, Drama of Medical Encounters, T.A.L.K. Project
) and by teaching improv and Playback to adults, teens and children (
Boston Medical Center Expressive Arts Program
,
City Life Vida Urbana, Project HIP-HOP, Bikes Not Bombs Girls in Action program, Close to Home - Youth Dating Violence, Lifers at Bay State Correctional Center, Women Ex-Offenders Recovery Project, Riverside Theater Girls Improv, Hyde Square Task Force Teen Awareness of Sexual Harassment, Project Rethink Teen Empowerment Program in New Orleans LA, Citi Performing Arts Center Teen Leadership summer program, and more
).
---
| | |
| --- | --- |
| | Dairy Queen [5:45]: (c) 2005 Improvelocity. Improvised lyrics sung by Tonia. Improvised music by Joel Cohen, cello; Jurgen Kern, keyboard. Improvised vocals: Andrea Loretz-Frey & Murray Kidd. This unedited track was recorded live at an Improvelocity rehearsal 4-22-05. |