Calendar of Events
Refresh your browser to be sure you're viewing the latest listings.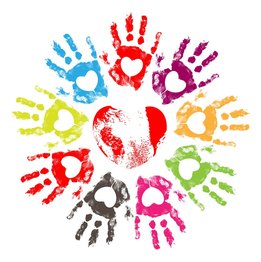 ---
2018 EVENTS
To Pre-Register for any Event:
*Pre-register 48 or more hours in advance of event date by email to Tonia at:
WakeUpWorks @ gmail.com
and receive $10 off event fee for most events (terms will be listed in the event description).
To sign up, put Date & T
itle of event in subject line;
include full name, home town, phone number and email of each person planning to attend.
Plan to arrive 10-15 minutes before start time to check in and get settled.
~~~~~~~~~~~~~~~~~~~~~~~~~~~~~~~~~~~
See the Fees page for other programs & services offered by Tonia.
---
2018 Didgeridoo Worldwide Meditation and Drum Dance,
at The Center at Westwoods Meditation Hall
​Dates for your Calendar:
Sat, March 17, 2018, 7pm – 9pm, $30 at door /$20 if pre-reg'd
Sat, June 23, 2018, 7pm – 9pm, $30 at door /$20 if pre-reg'd
Sat, September 22, 2018, 7pm – 9pm, $30 at door /$20 if pre-reg'd
Sat, December 22, 2018, 7pm – 10pm, $40 at door /$30 if pre-reg'd
~~~~~~~~~~~~~~~~~~~~~
Scroll down to find address of event locations
~~~~~~~~~~~~~~~~~~~~~

---
EVENT LOCATIONS
The Arlington Center (
True Story Theater
monthly performances), 369 Mass Ave, Arlington Center MA 02474 (next to Dunkin' Donuts)
The Center at Westwoods
- Meditation Hall, 590 Gay Street (off Rt. 109), Westwood MA 02090
Gallery G and Black Indian Inn
, 38 Bicknell St. Dorchester, MA 02121
Inner Space Yoga
, 17 Station St., Brookline, MA 02445
(directly across from Brookline Village T Green Line)
Intentional Self
Holistic Living, SIX Cabot Place, S-1, Stoughton MA 02072
(across from TGI Friday & Target next to Randolph Savings Bank, Turnpike St. off Rt. 139)
Packard Manse
, 583 Plain Street, Stoughton MA 02072
(Plain St. is off Rt. 138 at Town Spa Pizza; #583 is 1.1 mile on right (shortly after Swanson Terrace.)
​The Theosophical Society, 21 Maple St., Arlington MA 02476 (rear house, behind #19, next to Senior Center parking lot)
Women of Wisdom
, 118 Washington Street (Rt. 138), North Easton, MA 02356
| | |
| --- | --- |
| | I'm Connected [4:48]: Improvised music & lyrics created by Improvelocity (c) 2006. Personnel: Tonia (alto), Andrea Loretz-Frey (soprano), Joel Cohen (cello), Lia Davis (piano), Ukumbwa Sauti (percussion, whistle), Michael Carey (flute, tenor sax). |