Sweet Water Shadow Woman - A Memoir
​by Toni Kelleher

A Healer's journey.
​Abused, traumatized and emotionally shut down, she overcame this legacy to realize her true mission.
​with Art by Linda Clave (cover), Betsy Disharoon (chapter head tops) & Anne Ellinger (doodles)
---
Genres: Memoir; Healing; Self-Help; Self-Transformation, Shamanism,
Body, Mind & Spirit; Inspiration & Personal Growth; Spirituality; Music; Poetry; Theater;
​Improvisation; Energy Medicine; Consciousness; Creativity; for Teens & up.
---




---

---

Sweet Water learned to hide her true nature in a self-made prison of compliance, protection, pain, grief and betrayal. The world and the people in it showed Sweet Water, in cruel and kind ways, what was expected of her. She did her best to suppress her truth and obey the world until her inner Shadow Woman was called forth to help her unlearn everything she had needed to believe in order to survive. One day, Sweet Water felt the Presence of Peace. She called this moment the descent of the Holy Spirit. Now, filled with courage, purpose and a passion to act on her mission, healing was possible for herself and others through dreams, music, sound and energy healing, theater, ceremonies and group experiences. The author's struggles, courage and journey - to learn through direct experience what was hidden deep inside her - are real.

I am Sweet Water Shadow Woman, and the author of this book. If you are silently suffering emotional pain from past events or avoiding the full self-expression of your innate gifts, my story is for you. It will reveal how the roots of pain take hold, how to overcome resistance to expressing yourself freely, and how to feel loved, appreciated and seen for who you truly are. Walk with me on this path of "unlearning" and "fear busting" into a life of creativity, spirit, connection and joy.

​This compelling memoir will take the reader from shock, to delight, to hope. The graphic descriptions of the author's sexual, physical and emotional abuse lead to the transformative events and people who changed the direction of her life completely - shifting her inner world and identity from one of self-denial and fear to self-expression and love. It includes short narratives from those who know the author's work and presence in the world, along with some of the author's poetry, lyrics and ceremonies. How she became a vessel for the Divine is a must read, especially for those who are tired of suffering or have denied themselves the full expression of their creative and spiritual gifts.


Your online book review is greatly appreciated and will help others to decide about buying a copy.
---
NAMES LIST – HONORING
The following people, beings, ancestors and historical figures were mentioned, talked about and/or contributed content or help.
I first created this list to keep track of who I was mentioning or writing about in my stories so I could let them know I had included them. Yet, it is not a list of everyone who has touched or had an influence in my life… not even close.
You too, are in my heart. This list has transformed into a public honoring of those who appear in this memoir.
I hope you seek one or more of them out if their work attracts you. ​
​​Alan Stonewolf Bento
Andrea Loretz-Frey
Anne Ellinger
Archie Shepp
Ari Daniel Shapiro
Benjamin Creme
Betsy Disharoon
Billy Walker
Bobby Fortunato
Bobby Jackson
Bonita Jones
Brenda Lewis
Brian Rawson
Brian Russo
Buck Harrison
Carl Lewis
Carl Phillips
Carolyn Lomax
Cayce Jean Shostak
Chonyi Richard Allen
Christopher Ellinger
Chubby Checker
Daena Giardella
Daniel Schmidt
Daniel Shea
Dave Estes
Debra Horne-Bramble
Dhyani Ywahoo
Dick Sutphen
Donna Heifitz
Dr. Lucille Lord-Heinstein
Dr. Sharon Stone
Edson Dias
Eva Vander Giessen
Father McManus
Frank Benvenuto
Fred Montgomery
Freeana Werth
Freeda Rawson
Geoffrey Martin Range
Gene Diaz
George Capaccio
Gil Evans
Giordano Bruno
Gisele Ledan
Greg Carpenter
Haji Shearer
Irina Litvin
J.J. Kelleher
Jaime Poyant
Jeff Bianco
Jeffrey Range
Jenny Gutbezhal
Jerome Wilson
Jessie Williamson
Jesus the Christ
Jim Kyle
Jimmy Jones
Joel Cohen
Joel Mackall
Joel Smith
John Coltrane
Johnny Lapham
Joni Mitchell
Joyce Nemeth
June Range Elam Mooers
Jurgen Kern
Kafunda Banks
Kat Mitchell
Kate Dennett
Kathleen Alexander
Kenny Gamble
Lady Master Portia
Lady Master Quan Yin
Lena Range Foggie
Leon Huff
Lia Davis
Lord Frederick Leighton
Lorraine Goldbloom
Louie Gilardi
Louie Romano
Louise Cloutier
Lydia Takenouchi-Erickson
Lynn Edwards
Maitreya the Christ
Margaux Skalecki
Mark Nathanson
Martin Espino
Maureen Scully
Maurice Williams
Meishu-sama
Melissa Nussbaum Freeman
Melvin Toon
Merlin / Mehindra
Michael Carey
Michael Kopel
Michael Peterson
Mina Gibb
Misses: Grace Brockett Wilkins
Mister: Sanders L. Wilkins
Muhammad Ali – Cassius Clay
Murray Kidd
Nancy Capaccio
Nasrin Safai Foster
Netchie Patterson Sampson
Nick Ashford
Pamela Wood
Paul Rodriguez
Paul Wilkins
Pedro Pinheiro
Phil Simone
Ralph Mazza
Ram Dass
Randy Kniesley
Renee Faith Gold
Ric Weinman
Robert DeRopp
Robert Nagle
Roberta Flack
Ross Fields
Rudy Guarino
Salvatore Biondo
Samuel Mason Range
Sandy Range
​Sharon Women's Group
Sheila O'Connor
Sri Amma
Sri Bhagavan
Sri Tilak Raj Khanna
St. Germain
Stanton Davis
Stephanie Woods
Su Eaton
Sweet Honey In the Rock
Teresa Dinaburg Dias
Theresa Clemons
Three Arrows David Barkley
Timothy Kunz
Ukumbwa Sauti
Valerie Simpson
Virginia Boyd Wilkins
Wat
William Janey
Wilkie: Mary Elizabeth Wilkins Range
---
Toni Kelleher - age 2 and age 67.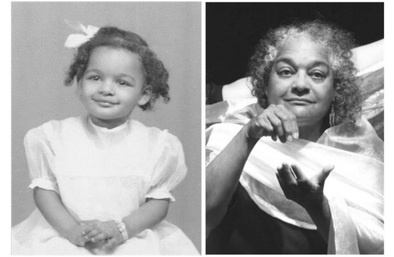 ---