BIRTH 2012 INSIGHTS & EVENTS

Be ONE of the ONEs who helps make the SHIFT...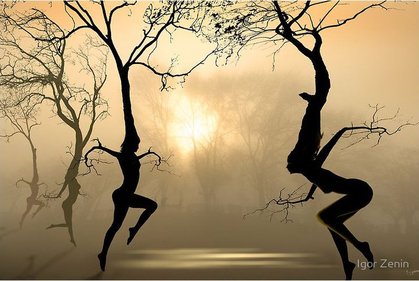 LEARN MORE about our Planetary BIRTH Day Activation, Founder and Movement at Birth 2012 Activation.com
________________________________________________________________
QUOTES, COMMENTS, INSIGHTS
________________________________________________________________

HOPI ELDERS:
"We are the Ones we have been waiting for."
~ Hopi Elders
http://www.matrixmasters.com/takecharge/hopi-prophecy.html
_______________________________
TONIA PINHEIRO: The end of the Mayan Calendar in December 2012 marks the end of the world of duality, the only world humanity has known for thousands of years. This shift from duality to oneness can be frightening for those who cling to the paradigm of "us and them". The slightest shift in perception and perspective, that allows us to see another as an aspect of ourselves, brings us into the realm of oneness, unity in diversity, the reality of the Creator. ~ Tonia Pinheiro,
wakeupworks.org
_______________________________
KATJA ESSER: There have been a series of dates, all taking place in 2012 that came from the various traditions indicating that the birth of a new era already happened. In the Hebrew calendar it was January 2012 called the Time of Redemption, others said the May 20th Eclipse was the beginning of a new era, while others acknowledged the June 6th Venus Transit with the implanting of the Feminine Divine. The Quero in Peru talked about the Cycle of the Turning that started in 1990 and ended this August indicating that this is the moment when the change begins, while most Meso Americans point to the December 21 date. Don Miguel Ruiz states beautifully that Dec. 21 is our deadline! Some say we are in a 36-year period of no time that started in 1980 and ends in 2016 when astrologically things will look up again. [No matter] what everybody points to, it is clear that the time is now, and that the choices we make now are indicating the direction we are heading. ~ Katja Esser,
http://ritualexpressions.com
_______________________________________
STEPHEN DINAN: Envision 100 million people uniting around the world to honor the birth of a new era for humanity – a historic day of global unity accompanied by love and celebration. We'll link across the world in moments of song, prayer, dance, and cultural expression over a 24-hour cycle. We'll share laughter, perform acts of generosity, and commit to global cooperation in the key areas of our collective life on this planet. Join us in this potent global rite of passage marking humanity's entry into a new era in which we are consciously evolving together. Our goal is to reach a critical mass of people – one percent of the world – committing to a positive future together. ~ Stephen Dinan, Founder, The Shift Network,
http://birth2012.com/a-message-from-the-founder-of-the-shift-network/
_______________________________
BARBARA MARX HUBBARD: Humanity's Three Day Labor of Love: The hour of our "welcoming" is at hand! Let us help nurture this current threshold of human evolution. The Birth 2012 work is rapidly becoming a global "moment" of transformation and love. The Welcoming Committee holds an important key to activate what is possible. I feel that this live council is vital for the whole world. Now, the fulfillment of the deeper purpose of our Welcoming is emerging. The planetary birthing movement is gaining momentum worldwide, with synchronized spiritual and social events designed to shift global consciousness toward love and harmony, especially during the three days of December 20, 21, and 22. All of you are involved in events worldwide that represent a unification on a scale we have perhaps never seen. We are calling this time humanity's three-day "Labor of Love" to give birth to a planetary culture, a "cosmic child," still so fragile, incomplete, and needing everyone's loving care. ~ Barbara Marx Hubbard,
http://birth2012.com/
_______________________________
KUTHUMI: The reason for this time of 2012 being so anticipated is because it is akin to the final transition from and holding onto old energies, egos and thought patterns. It is a great release of the past. There will be nothing in the future experienced like this upon the Earth. You will continue to release and let go of old energies beyond this time but it will not have such importance or influence upon your being as it does now. This time has been long awaited and is a most beautifully glorious time but it is not the end, nor is it the beginning. It is simply a transition of light, consciousness, and vibration within your being and upon the Earth. There will be many more shifts such as this which will be even more magnificent and greater than the current shift that is occurring, which will carry and propel you forward. The shifts will become easier because you are being asked to let go of so much of the past at this time that in future shifts you will be no longer existing in or holding onto. You will be existing in your present, making the transitions smoother and less challenging. An additional purpose of coming forward to you today was to share ideas, insights or advice about preparing yourself for this time of growth, accepting tremendous energies, freedom, dissolving separation, greater unity, acceptance of love and the release of the past, which is often entitled ascension. ~ Ascended Master Kuthumi through Natalie Glasson,
http://omna.org
(read full message
"Preparation for Ascension Shifts"
)
__________________________________
NATALIE GLASSON: If we hold our light high in love and unity our experiences can only be blissful like a rebirthing into our true selves within our current reality. The vibrations of the Earth will shift. These shifts will unfold for some time, but if we allow ourselves to be energetically reborn into our current physical bodies as the Earth shifts vibration, we will create a harmony where realities meet and greater love is experienced. All shifts and rebirthing refer to energetic changes only. ~ Natalie Glasson,
http://omna.org
NATALIE GLASSON: Throughout most of December 2012 and climaxing around the 21st of December you will exist within an energy vortex which will allow for transformation and change to occur within and around your being. You may experience intense energies, intense shifts within your mind, emotions and being as well as an intense releasing process. Many levels and layers of your being will be dissolved while new energies and attunements are created to assist your pathway forward beyond 2012. This will be the most intense and evolved incubating period that has and will be achieved on the Earth by a united civilization. . . We must share with you that your civilization and all are more than equipped to move through the incubator period with tremendous ease. There is no need for you to fear termination of any form as, in many ways, you have been already experiencing the shifts and changes of your being and perspective. You may not feel strong and powerful but through your tremendous release processes you have been gathering your inner power and strength so that you may move through this transition with ease, remaining in your center and heart, simply allowing yourself to experience and accept all that you need to. This period that we are entering into now is to nurture, nourish and empower your being, soul and the Creator aspect within you. ~ Natalie Glasson channeling the Celestial White Beings of the Cosmic Level and the Galactic Council of Twelve (read full message
December 2012 Climaxing of Ascension
),
http://omna.org
______________________________________________
THE HATHORS: Non-duality [oneness] is
the Mother of All Things
and the underlying fabric of all existence. You are standing collectively and individually at a cosmic crossroads. The alignment on December 21, 2012 heralds a passage into a new vibratory reality. Your planet is poised on the brink of utter transformation. The form of this transformation has multiple expressions, and it is you—the collective—that will affect these outcomes to a greater or lesser degree.
Some of these outcomes, these possibilities, fulfill the prophecies of planetary destruction and purification. Other timelines, other expressions, reveal a different outcome. A sudden unexpected shift in human consciousness could bring the Controllers, who have so negatively affected your destiny, to their knees. And there are hundreds of other possible timelines between these two polarities. There are vested interests in your society who wish you to remain hypnotized, wish for you to continue in the delusion that you are limited to one timeline, one experience of life as they so deem it.
But you have, within your nature, the ability to change timelines and probabilities at the last moment of any event—whether it be personal or collective. We do not say this to be "positive." We say this as a matter of fact concerning your evolutionary potential. Whether you will collectively reach this potential or not remains to be seen, but the path of an Initiate is to reach upward for the highest potential, regardless of what may or may not be happening around him or her. ~ The Hathors through Tom Kenyon,
http://TomKenyon.com
___________________________________________
ZACCHIAH BLACKBURN: The Shift is a time of great opportunity. Keep in mind it is not just one day, or even one brief period. It is a process. Though there is a specific period of time the Elders speak of, to pay attention to, and prepare for. It is very important, if not critical, that we each take time to master our gifts, and practices to assist us, to make sacred passage through this time of the Great Shift. That specific time has specific instructions beneficial to understand, and to engage in practices to master our skills to assist us through. Overall, this is a period of time which, over the coming years, will offer incredible new birth, of a new world. While 12/21/12 is a demarcation of time as we know it, and a time of new beginnings, there is far more to it than can be encapsulated in any given day. ~ Zacchiah Blackburn,
http://www.thecenteroflight.net
_________________________________
ONA SACHS: The energies of 2012 have been spoken of often and with great anticipation. As we bring this year to its completion we are moving through the birth canal of a new time, one in which the Sacred Feminine is not only honored and her presence requested, but is essential to our evolution and ascension. ~ Ona Sachs,
http://www.kripalu.org/presenter/V0004936/ona_sachs
_________________________________
DONNA MITCHELL MONIAK: December 21, 2012 draws near. Our lives have become a call to change. There is an inescapable feeling and an inner pressure for self-honesty, action, and an acknowledgement of the wider ramifications of the inter-connectedness of everything. Influencing energies are demanding truth, clarity, and transformation. ~ Donna Mitchell Moniak,
http://www.spiritfire.com/
_________________________________
DAVID CEDAR: Can you picture a world of oneness? A world where you – and everyone – feels welcomed and wanted... a world where the interconnectedness of life is recognized, honored and allowed to flourish? It may be difficult to imagine when we're so often reminded of the struggle and strife, violence and war in the world. It can be easy to fall into despair and isolation. But this only perpetuates the division, discord and separation. So how do we break this cycle? How do we bring a new foundation of oneness into the world? By shifting our focus from the negative and putting it on our deep connection with all of life, we can then experience the underlying truth that we really are all ONE! We can then activate this oneness in our lives, in our families, in our communities, and throughout the entire world. ~ David Cedar,
http://globalonenesssummit.com/feature/Awakening-360
_________________________________
DON MIGUEL RUIZ: Let's celebrate the end of an old paradigm and the beginning of a new way of being. Let's have the courage to face the truth, the truth within our self. Once we change our self, our view of the world changes. The fear will disappear because we have a better understanding of ourselves and our relationship to the rest of the world around us. Join us in that change. ~ don Miguel Ruiz,
http://MiguelRuiz.com
__________________________________
MAUREEN MOSS: Beloveds, the energies are intensifying and will become more so in the closing days of this cycle ahead. As the next two months progress there will be even more profound breakthroughs and breakdowns. The Divine Descent is upon us, as Heaven is brought to Earth, through us. We are being made impeccably authentic and honest with ourselves and each other, as the energies continue their relentless pursuit to break us of all the mental and egoic strongholds that have held us hostage on all levels of our Creation. Our personalities are being strongly guided in these final hours to let our souls lead us to peace. If you will allow yourself to be guided, void of resistance, you will know alchemy, spiritual magic, vertical magic, and meet your true state of being.
Evolution tasks us now with having our personalities serve our souls. Now, before the cycle closes, all of Creation stands ready to assist you in doing so. We are almost out of the cosmic birth canal, and what was for most, a very challenged labor. The Great Mother Earth and all of Cosmic Consciousness awaits our delivery, with great love and deep respect for us all. During this intense time of labor, many have learned their own limitlessness, and watched their endurance prevail. Many have accepted their Infinite Limitlessness, though many still struggle with the belief that they are not. It is now that each is asked to recall the memory of their "Original Condition" as it is the driving force of evolution itself.
Our freedom is at stake Beloveds and in arms reach for the first time in our collective human history. Freedom has had no history for the human race, and now it shall. We and this Planet are being purged of everything that has made it impossible to be Free. We are a relentless, courageous, collective race intent on making this shift in both consciousness and vibration enabling us to shine forth as the brilliant beings of Gods Light that we are. In this final stretch we are learning the vital importance of staying in the present moment, noticing there is nowhere to go. We are aware that to drain ourselves of wondering and worrying about what is next has no value or an answer before its time. We are finding that faith and trust are our allies, not to be ignored.
We are discovering that the power of our thoughts either attracts the lives we have yearned for or deflects miraculous breakthroughs in our lives, immediately. We are being pushed to unlearn much of who we have been, what trespasses on our divinity, what disturbs us and how to transmute that which does. We are learning how to accept, rather than fight, Life and its miraculous unfolding. The God of our Being holds us accountable now for everything we feel, everything we do, think, express or have as a leading thought. As a result, we are steered in the direction of adopting ourselves as a New Human joining in a New World.
Beloveds, these final weeks of this year and the beginning of the next is a time for sincere consciousness toward yourself and for stillness and being a silent observer as you deliberately begin to catch up with who you really are now,
and then move yourself forward into who you choose to become in the New World. You must be still in order to Create. You are now the Creator. Take a breath, and take that in. You are the Creator. The Game has Changed.
Know you are loved. ~ Maureen Moss,
www.worldpuja.org
,
www.maureenmoss.com
_________________________________
In partnership with the
SHIFT Network
,
BIRTH 2012 BOSTON
,
GAIAFIELD SUBTLE ACTIVISM PROJECT
and
DIDJSHOP.COM
Join us from 7-10 pm on Friday, 12-21-12 in Westwood MA
Saturday, 12-22-12 in Cambridge and Arlington MA and
from 1:30AM to 1:33AM ET on 12/22 chant AUM for 3 minutes for One Billion Oms
http://www.onebillionoms.com
These events will celebrate the worldwide movement to SHIFT our consciousness from duality to Oneness
and to assist in the BIRTH of the planetary ascension into 5th dimensional frequencies of
Peace, Harmony, Community, Love, Compassion, Creativity and Expression of the Divine.

BIRTH 2012
DIDGERIDOO SOUND & SILENCE
WORLD-WIDE MEDITATION

Birth 2012 Didgeridoo Sound and Silent Meditation,
Mother Drum Ceremony, Rhythm Dance Jam

Friday, December 21, 2012 from 7-10 pm at The Center at Westwoods Meditation Hall
590 Gay Street, Westwood MA $30 per person.

This special, interactive 3-hour event is led by Wake Up! Artist Tonia Pinheiro with musicians
Alan Stonewolf, Daniel Schmidt, Daniel Shea, Dave Curry, Freeana Werth and Ukumbwa Sauti.

We will also celebrate and support people in our creative community
by offering Spirit-inspired creations from local artists for purchase including
sparkling gemstone earrings infused and inspired by Divine Mother!
BRING your hand drum, bells, rattles and happy feet for the Dance Jam.

Contact Tonia at: wakeupworks @ gmail.com if you plan to attend or with any questions.


BIRTH 2012 BOSTON CELEBRATIONSaturday, December 22, 2012 10am-4pm at Cambridge College, 1000 Mass Ave., Cambridge MA and 7-10 pm at The Arlington Town Hall, 730 Mass Ave. Arlington MA. $10-$20 sliding scale. Children 12 and under are free.
An all day Celebration to honor the Birth of Our New Planetary Consciousness of Peace and Co-Creation.
Find other
BIRTH 2012
events around the Boston area here:
http://www.birth2012boston.com/Calendar.html
Now Playing: Connecting Heaven & Earth (6:31). (c) 2009 In The One Music. This is an excerpt from the Dec 21 2009 Winter Solstice Worldwide Didjeridoo Meditation featuring opening didge solo by

Daniel Orlansky

.

Personnel: Tonia Pinheiro, vocals, crystal singing bowls, percussion;

Freeana, vocals, flute, recorder; Daniel Orlansky, didgeridoo, clap sticks; Daniel Shea, didgeridoo, Tibetan singing bowl; Mark Nathanson, drums, percussion; Dave Curry, drums.