DAY OF ONENESS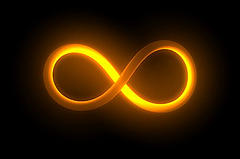 Day of Oneness - Sun. January 1, 2012 - 1pm
Personal & Planetary Healing, Meditation & Celebration
at the
Black Indian Inn-Gallery G
, 38 Bicknell St., Dorchester MA
You are warmly invited to the Black Indian Inn-Gallery G in Dorchester MA,
home of the Aniyunwiwa* Massachusetts Blue Hills Band.
We have been called together to be in service this year
to establish Divine Consciousness and heal Earth Consciousness on the planet.
We will begin the New Year together by being a vehicle
for the transformation of consciousness in humanity.
Each of us will create a living field of healing energy around us to bring forth
the next highest potential for our personal and planetary evolution in the year 2012.
Our Day of Oneness
gathering begins with a group attunement at
1:10 pm on Saturday, January 1, 2012.
We'll continue with meditative and participatory offerings
,
followed by the sharing of food, music, dancing, and friendship.
We'll close our time together outside around the Sacred Fire
with rattles and drums
and
Talking Stick,
sharing
personal stories
of lessons learned,
positive shifts, changes and awakenings,
miracles and blessings experienced,
and intentions for the new year.
~~~~~~~~~~~~~~~~~~~~~
THINGS TO KNOW
. . .
Arrive early to find parking and be settled and present by 1 pm.
DRESS in layers to be warm outside and comfortable inside.
No street shoes inside if weather is messy, so bring slippers.
BRING your favorite food or beverage (non-alcoholic) to share.
BRING rattle and drum if you have them.
Your generous Donations to support the Inn
during the winter months are greatly appreciated.

~~~~~~~~~~~~~~~~~~~~~~~~
Heaven on Earth can only occur in and through collective gatherings,
acting as a singular influence.
On this day, endings and beginnings merge.
On this day, evolution will take the next step forward.
On this day, your next breakthrough, resulting in a permanent shift, will occur.
On this day, we will demonstrate what life is like when people live from the heart.
On this day, we will know what it is to be One.

~~~~~~~~~~~~~~~~~~~~~~~~~~~~~~~~~~~~~~~~
*The Tsalagi or Cherokee people have traditionally called ourselves Ani Yun Wiwa, the Principal People, because our creation stories and philosophy refer to our sacred duty to instill Light and to manifest good for the benefit of all beings. We trace our origins to the stars known as the Pleiades, the Seven Sisters. Encoded within our ceremonies and patterns of relationship is the Fire of Wisdom.
Hence we are the Fire-Keepers of the Sacred Light,
responsible for rekindling and maintaining the fires of clear mind and right relationships.