01-01-11 - DAY OF ONENESS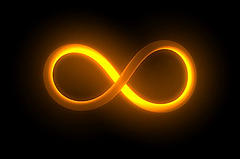 Sat. January 1, 2011 - 1pm
Day of Oneness - Worldwide Meditation, Activation & Celebration in Dorchester MA
We have been called together to act as conduits for The Divine Consciousness and The Earth Consciousness. Each of us will create a living field and bridge of energy through ceremony, meditation, activations and transmissions to bring forth the next highest potential for the evolution of humanity and Planet Earth in the year 2011.
01-01-11 - Day of Oneness - Worldwide Meditation and Activation*
begins with the Lighting of the Sacred Fire at
1:11 pm on Saturday, January 1, 2011 at
The Black Indian Inn & Gallery G, 38 Bicknell St. Dorchester MA
Arrive Early to find parking and be present by 1 pm.
Stay for the Celebration, Potluck and
The Alchemy of Light BBSradio.com-station1 Live Broadcast at 5 pm.
COST: Donations to support the Inn are appreciated.

In partnership with the worldpuja.org event,Tonia Pinheiro, Wake Up! Artist and Founder of Wake Up! Works, and Ebony Three Arrows, Fire Keeper and Owner of The Black Indian Inn will host this event in Dorchester MA so you can begin the new year by being a vehicle for the transformation of consciousness in humanity.

*The World Puja Network Presents A First of its Kind World Meditation and Planetary Transmission.
Heaven on Earth can only occur in and through collective gatherings, acting as a singular influence.
On this day, endings and beginnings merge.
On this day, evolution will take the next step forward.
On this day, your next breakthrough, resulting in a permanent shift, will occur.
On this day, we will become One, and shift the frequency of this Planet.