11-11-11 Messages & Activations

Following are only a few of the many events, messages, teachings, meditations and activations happening all over the world that will help you to understand, experience and participate in what is happening on November 11, 2011 and beyond. Make yourself a favorite beverage, get comfy and enjoy!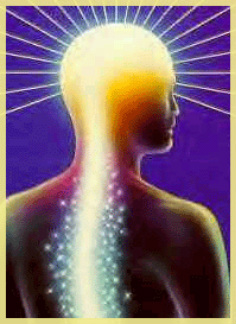 *~*~*~*~*~*~*~*~*~*~*~*~*~*~*~*~*~*~*~*~*~*~*~*~*~*~*

11-11-11
"Participate from Home" Events on Friday, November 11, 2011
6:11am
-7:11am ET: Fire the Grid
http://FireTheGrid.com
. For more on this event, also see:
Fire the Grid Facebook Page
as well as
Fire the Grid Meetup Groups
10:00am
-11:00am ET: 11-11-11
CommonPassion.org
Gateway Activation Tele-Webcast: Call in at: 724-444-7444 Pin 36237 #, then 1# OR
http://www.talkshoe.com/tc/36237
11:00am
-11:11am Local Time, wherever you are:
Breathe With Me
(
www.lightworkers.org
)
11:00am
-2:00pm Local Time, wherever you are:
11:11 Awakening Code World Meditation
11:00am
ET, Gaiafield Attunement call - Call in 1-724-444-7444; ID 114143; then 1# OR audio webcast here:
http://www.talkshoe.com/tc/114143
Sign in here:
http://gaiafield.net
OR here:
http://www.facebook.com/event.php?eid=23889093616420
11:11am
ET (& local time in Peru):
Children of the Sun
"Lake Titicaca Peru, Stargate Crossing"
7:00pm
-8:00pm ET:
Empower the Light Within
7:00pm
ET Gateway to Grace telephone conference. Sign up here:
http://liztobin.com/events/11-11-11-gateway-to-grace/
7:30-9:00pm
ET
Nasrin's Portal Day Channeling conference call.
To register for this free event, click here.
9:00pm
Local Time, wherever you are:
One Earth Practice
9:00pm
Local Time, wherever you are:
Live H2O
(in conjunction with "Concert for the Living Water")
12:00 am (midnight) ET (Nov 12)
:
Transmission of Light World Meditation
(9:00pm-10:00pm PST 11-11-11)
4:11am GMT/UTC (Nov 12)
:
MayanMajix
("Soaring With Light" - 11-11-11/11:11pm Local Time in Ecuador)
In case you need it, here's a
World Clock site
to assist you with time conversions in your local area. Select London England for GMT time.
*~*~*~*~*~*~*~*~*~*~*~*~*~*~*~*~*~*~*~*~*~*~*~*~*~*~*~*~*~*

----- Original Message -----
From: Om Na
Sent: Thursday, July 21, 2011 2:00 AM

Archangel Metatron: The energy wave and activation of 11/11/11 will be extremely powerful as it will focus the thoughts and actions of all light workers to 2012. Many people will receive a boost in their energy, awareness and spiritual abilities. The energy wave of 11/11/11 will focus upon truth - the discovery, expansion and development of the Creator's truth within each individual - encouraging an expression of truth to emerge.

While experiencing this energy wave we encourage humanity to begin to place their intentions for 2012 into their hearts and the creative heart of the Creator, in order to manifest with power the strength, enlightened consciousness and love of humanity to create a new cycle on the Earth. The time for truth, manifestation and self discovery is truly among us.

Many souls are being called to certain areas of the Earth, using the energy of these areas to heal mother Earth and remind the individuals of their past and purpose on the Earth. The energy wave of 11/11/11 will encourage a powerful healing and activation process of truth and love for the Earth and humanity. It is your divine right to absorb these heavenly energies that will be sent from the Creator during this period of time.

Now is the time for personal purification but 11/11/11 will see a heightened process of purification with many souls gathering together to begin to dissolve the general karmic history of the Earth. We ask only that you allow yourself to surrender to the light of the Creator at this time and follow the callings or intuition of your soul.


*~*~*~*~*~*~*~*~*~*~*~*~*~*~*~*~*~*~*~*~*~*~*~*~*

A Hathor Planetary Meditation and Pituitary Dimensional Sound Attunement
from Tom Kenyon
TomKenyon.com
The World Meditation on 11/11/11
The actual "Transmissions of Light" World Meditation (as our group together in Seattle will experience it) will run from 9 pm until 10 pm November 11th PST. Note: This is 5 am – 6am Saturday, November 12, GMT (Greenwich Mean Time).
During this specific hour Hathors from the 5th through the 12th Dimensions will be bringing in light through sound. Hathors who reside in the higher dimensions (i.e. 9-12) are the ancient masters of their culture.
In past Hathor events, Hathors from the 5th through the 8th dimensions have participated, but this will be the first event where Hathors from the 9th through the 12th dimension will bring in light and sound.
While the concept of dimensions is a very complex affair, in this instance the central idea is that each dimension upward means that it is subtler in its nature. And the subtler the dimension, the more potential power there is to be accessed. As a result of this multidimensional orchestration on the part of the Hathors, I fully expect a profound and potent experience for all of us.
The Pituitary Dimensional Attunement and Audio link
If you choose to ride the energetic wave during this specific hour-long meditation, the Hathors suggest you listen to the Pituitary Dimensional Attunement seven times and then sit in silence for twenty to thirty minutes with your attention in the area of your pituitary gland (located approximately one inch (or 2cm) behind the bridge of the nose). If possible, they suggest that you then lie down and rest. Note: a link to the audio file for the Pituitary Attunement and instructions on how to use it, are at the end of this message.
The transformational energies around this Meditation will extend for a three-day period. The portal will initially open when we begin working with the group in Seattle at 7 pm on November 11th PST and continue until November 13th at 4 pm, PST, when it will close. Meditation on the Pituitary Dimensional Attunement will be particularly potent during this entire time period. (To find your time corollary go to
www.timeandate.com
)
The energetic of the Meditation, as well as the three-day gathering in Seattle, will transcend both time and space. In other words, you can enter into profound states of inner awareness using the Pituitary Dimensional Attunement at anytime while the portal is open during the three-day period, regardless of where you might be physically located.
If you follow the Hathors' suggestion regarding the meditation, you would set aside about an hour when you won't be disturbed. You would then listen to the Pituitary Dimensional Attunement seven times back-to-back (from your own computer and/or mp3 player). Then you would sit in silence with your attention in the area of your pituitary gland for twenty to thirty minutes. And finally, you would lie down, if possible, and rest for a while. Many of us will, no doubt, fall asleep during this rest period, and this is a good thing. If it happens for you, my suggestion is to just go with it.
If you feel drawn to do the meditation more than once during the three-day period of the energetic, monitor yourself. If you start feeling more weird than usual, stop the meditation and rest.
I anticipate a profound and deep experience for everyone who joins us in this meditation wherever they may be. And I welcome all of our world sangha to The Table of the Great Mystery.
May we all be nourished and enlivened by the realms of light that will be opened. And may these transmissions of light extend to all beings who wish to receive them.
Note: To listen to this file seven times, you must download it onto your computer and/or mp3 player.
Do not continuously listen to it on our website. Too many people trying to listen to it on our site by clicking "play" over and over will literally freeze the audio file, and no one will be able to listen to it. Please download it to your computer. Also, you cannot download directly to a smart phone or an MP3 player. You must first download to a computer.
Click here
to read the instructions for the Pituitary Dimensional Attunement, as previously given, as well as to access the free audio file.
On an unrelated topic: An independent documentary is being made about Tom's life and work in sound healing. To see a preview of the film:
http://www.woodycreekpictures.com/tomkenyon
© 2011 Tom Kenyon. All rights reserved
www.tomkenyon.com
You may make copies of this message and distribute in any media you wish as long as you change nothing, credit the author, and include this copyright notice and web address.
*~*~*~*~*~*~*~*~*~*~*~*~*~*~*~*~*~*~*~*~*~*~*~*~*

From Garrett John LoPorto, founder of
Wayseers.org
This week, on the eve of 11/1/11, we reached 7 billion human souls living on this planet. Approximately 700 Million of those souls are Wayseers - like you. 700 Million Wayseers worldwide, here to resurrect
what society denied
.
"The intuitive mind is a sacred gift and the rational mind is a faithful servant. We have created a society that honors the servant and has forgotten the gift." ~ Albert Einstein
I offer you 3 simple prerogatives to replace the thousand rules of society …
Turn on
. Turn on to what you are. As a Wayseer, you are one of the most inspired souls on the planet. You have so little neurological repression, your mind is wide open to strokes of genius. You won't "fit in" to societal norms, because you're not normal. You're a natural born pioneer. Own it.
Tune in
. Tune in to transcendent love, to God, to the truth, to the immaculate organizing intelligence of life - to
the Way
. It doesn't matter what you call it. It just matters that you call it. Not just because you have the gift to perceive it as a Wayseer, but because you MUST... (If you don't, you are likely to succumb to base impulses, addictions, afflictions, disorders, paranoia and depression - because your mind is so wide open and unrestricted - you run the risk of becoming an agent of chaos instead of a pioneer of positive change.) Allow the Spirit of Truth to direct your thoughts. You MUST tune in to receive the guidance necessary to accomplish the next step positively...
Drop out
. Drop out of anything not in harmony with the Way, the Truth and Love. Rules, laws, cultural norms, habits, public and private institutions all have a way of pulling you along with them, imprisoning your true will. When you're tuned in, you readily see when your true will is being coerced and co-opted by psychological programs. All you need to be free is the courage to drop out.
Now... all of this can be a gradual cyclical process. After you've dropped out, you repeat the cycle. Once you've dropped out of something that compromises your truth, you'll see what you are more clearly so you can turn on more. You also turn on new things to replace the old things you drop out of. Once you're more turned on, you tune in better. Once you've tuned in better, you'll see the next deception you need to drop out of.
How to collaborate with us ...
Turn on: There are 700 million Wayseers worldwide, 99% of whom haven't been turned on to what they are yet. Sharing the
Wayseer Manifesto
has the effect of turning on more Wayseers.
Tune in: Tuning in is an intensely personal process, but if you want help there are tools inside
Wayseers.org
to make that process faster and easier.
Drop out: Drop out of crooked banks. Remember, remember the 5th of November... Wayseers nationwide are moving their money out of the corrupt banks that caused the economic disaster. If you have money in Bank of America, Wells Fargo, CitiGroup or JPMorgan Chase - it's a great time to move it to the local "savings and loan."
http://moveyourmoneyproject.org
. This is one of our first tangible steps where Wayseers are collectively dropping out.
Stay classy,
Garret John LoPorto
Author of "
The Wayseers
"
Creator of
the Wayseer Manifesto
*~*~*~*~*~*~*~*~*~*~*~*~*~*~*~*~*~*~*~*~*~*~*~*~*

Excerpts from: The Magic Of This Time by Lord Merlin
Channeled through Natalie Glasson, October 17, 2011
www.omna.org
The world that you currently acknowledge as your reality is alight with magic, the very air that you breathe into your body is filled with the presence of magic and your body is preparing to act out the energy of magic in your daily life.
Magic is a label for the life force energy, the essence and truth of the Creator, it is an active energy. Magic is the process of intentions and energy that create miracles, possibilities and potentials. There is so much magic on the Earth now as the attention of all aspects of the Creator's universe is upon you and the humanity of the Earth. Everyone is watching the miracle which is the Earth at this very moment. Even your soul, the essence energy within your physical body is watching you, observing the Earth and looking for the beauty of magic as it manifests. With so much attention being placed upon the Earth there are vast quantities of energy, intentions and light being focused into your reality. This truly is a blessing; you are being supported by the entire universe of all aspects of the Creator. The energy that is being anchored acts as a magnifier to develop your intentions and encourage all your truth to blossom.
The date of 11-11-11 is also programmed within your DNA and soul as an activation process; it is to create a shift in consciousness that will prepare for the activation of and around 2012. I must say that the date of 2012 is only a vague landmark many will experience an awakening in the months or days before or after this date as time is personal to the individual. 11-11-11 will bring forward a shift in consciousness as many are encouraged to align with the Creator's light and source as well as the Creator's numerous aspects in order to encourage a greater awareness, understanding and perception of what is occurring.
I think of the activation of 11-11-11 as creating a greater sensitivity to your soul and your spiritual being. You therefore experience a shift from physical thinking and perceptions to spiritual soul understandings and expression. The shift in consciousness is also to incorporate a greater unity between humanity, as every soul unites their energies to create what they truly desire and feel inspired to manifest on the Earth. Each of you is missing parts of your consciousness, your wisdom and understanding. This is because you haven't recognised them yet. With the uniting of humanity's consciousness, aspects and parts of your consciousness and wisdom will be restored as you will show to each other the information that you need to acknowledge. Not only will this make humanity stronger as a united energy but it will allow for a true blossoming of the understanding that humanity holds. This action in itself will pave the way forward for a greater embodiment and manifestation of love.
We will see that 11-11-11 also represents a powerful activation which rarely occurs upon the Earth in such a number of people. This time will activate a feeling of power and leadership from the soul. It is almost as if the souls of humanity are presented with a tool or a certificate that offers them the permission to become leaders in their own reality. This is not to allow the personality or ego to lead as it has done before but to allow your soul to take a greater role of leadership in your reality. 11-11-11 signifies a shift in consciousness where leadership is moved from the personality and ego to the soul and essence of a person's being. This will only occur when the individual is ready and has achieved a level of acknowledgement of the soul, but 11-11-11 acts as a landmark to allow this shift to begin and then take place with divine timing. For those who already feel a strong connection with their soul, then this will be magnified as new experiences and understandings of their soul and soul group will manifest.
Acknowledge the magic, the beauty within everything and everyone including yourself.
Focus on embodying love as this will mean that when the patterns of love are activated your experience will be greater.
Constantly align your energies to the Creator and ask to accept the consciousness that is most appropriate for you.
Send love to the consciousness of humanity.
Bring your attention to your soul, listen to and radiate the light of your soul in preparation for the greater role it will play in your reality.
Remember the magic within your being, remember the magic within your reality and remember the magic of this time.
With love always,
I am Lord Merlin
*~*~*~*~*~*~*~*~*~*~*~*~*~*~*~*~*~*~*~*~*~*~*~*~*

11-11-11 Energy Wave and Activation by Archangel Metatron, Lord Merlin and Lady Portia- Part 1
Channeled through Natalie Glasson, November 7, 2011
www.omna.org
A wealth and abundance of energy flows into your being now as we the souls upon the inner planes gather to connect with you and support you through the 11-11-11 activation. We are the combined energies of Archangel Metatron, Lord Merlin and Lady Portia. Archangel Metatron, being the leading light at this time, Lord Merlin is a powerful soul accustomed to transitions, assisting in all viewing the magic within this special time, while Lady Portia is acting as a representative of the Goddess light of transformation and growth. There are numerous beings anchoring their light now, such as Master Jesus, Mother Mary, Saint Germain, Lord Melchizedek, Lady Nada, Master Kuthumi, Master Serapis Bey and so many more. All wish to express their love to you and to support you in any way they can.
We are and have already entered into a very special time, a period where humanity will awaken a stage more to the truth that is within their beings, becoming aware of the loving power and wisdom that exudes from their soul and entire consciousness when they allow it to. The energy wave will enhance and develop your connection and awareness of your soul, allowing you to blossom with ease. Many people believe that the new beginning with a heightened awareness will occur in 2012 but it is already manifesting now within and supported by the 11-11-11 energy wave and activation. It is important to remember that the dates of 11-11-11 and 2012 have all been woven into your energy as keys to activate new aspects and understandings of yourself as the Creator. Let yourself open up now to the new energy wave that is anchoring into your being, allow all fears to be dissolved about accepting your power and know that now is the time to surrender to the 11-11-11 energy wave as this will allow for the energies to achieve a complete activation within your being.
It is our wish to encourage you to begin to connect with the new energy wave each day as we lead up to 11-11-11, this will mean that as the energies climax on this date you will have already anchored a certain vibration of light within your being causing an activation of wisdom and consciousness within you. Your connection with the new energy wave on 11-11-11 will then allow you to accept a higher vibration of light creating a more advanced activation within your being, a greater knowledge and knowingness. It is important to ask for the energy wave to be connected to your heart chakra as this will ensure a purity of connection. You may also wish to take time over the coming days to ask Lady Quan Yin, Mother Mary and Lady Nada to work with your heart chakra to clear all unneeded, stagnant, painful or negative energies from your heart chakra so that the purity of your heart allows for a deeper and clearer connection with the energy wave.
We wish to explain the qualities of the energy wave more fully to aid a deeper connection and embodiment of the energy as qualities and as a whole.
It is important to remember at all times that it is the process of anchoring or accepting light that will cause an activation within your being, the light is merely a tool of awakening for your being.
Love from Truth
Love is the essence of the Creator, humanity is beginning to realise that love can truly move mountains, heal, manifest and bring forward the perfection of the Creator. This is love from the soul of your being, the love that you give to others without expecting to receive anything in return, the love that naturally pulsates from your being. For such a long time now we have spoken of the power of love and existing in a loving energy, expressing love at all times, we are beginning to see this manifest upon the Earth now and within the hearts of many. Over stages of growth humanity is being encouraged to discover the depth of the Creator's love, experiencing unconditional love, the power of love and now the truth of love. This is an extremely powerful embodiment to achieve and will anchor lessons into your reality that truly allow you to understand the essence of the Creator's love.
Within the presence of the 11-11-11 energy wave you will discover that you are unable to hide your light any longer, that you are unable to be false, to misinterpret things and to hide your true meaning. Love begins to bring to the service everything that is false, inappropriate or born from fear. Love is seeking out the truth, drawing it from your being and making sure that it is present within your reality and actions. The 11-11-11 love is also encouraging you to love from a place of truth, to question where you are loving from, to question whether your love is truthful and honest or whether it is born from attachment or fears. This is very powerful as it will bring the energy of simplicity to your reality and outlook. You will also find that your love becomes very wise, much wisdom and enlightenment is shared through your simple expression of love from your being.
You will notice that the essence of love within you is a powerful and determined guiding influence that extends from your soul and encourages you to walk the spiritual path that is most appropriate for you. Realisations will dawn that all problems and challenges can be solved or overcome with the presence of love from truth. There is first a need to discover and connect with the truth of your being, this is your soul, your soul group and the energy that you originate from. It is like a capsule within your being that you can awaken and expand with ease. When you acknowledge your truth from this essence you can activate a very powerful love. You may find that this love is more powerful, compassionate and unconditional than you have ever experienced, filling your heart chakra so completely that it feels too small to hold your love.
With a love born from truth not only is the love originating from truth and so is extremely pure but the love is also carrying forth the truth, wisdom and enlightenment of the Creator. The love born from truth encourages all to exist truthfully within their reality, being honestly to themselves, their energy, abilities, to the people around them and to the Creator. This will manifest an existence where everyone is able to recognise truth from false expression or intentions, to see the truth within each other and to be spiritually open to each other's energies.
Allow yourself to achieve this invocation to allow you to accept love from truth. Sit peacefully and simply say out loud:
"In the presence of the Creator, my guides and soul, I now acknowledge the truth of my being. Support me as I connect the 11-11-11 energy wave with my heart chakra, allowing my attention to flow into the depths of my soul and essence to activate and bring forth a realisation of my truth. I realise that I do not necessary need to understand my truth but ask if it appropriate that I am made aware of valuable insights. I now connect with and draw forward my truth allowing the vibration to align with my heart chakra, chakra column, body and auric field. It is my wish to sit and experience the vibration of my truth while allowing a pure love to activate from this vibration. I now completely and absolutely acknowledge my truth and the love that flows from my truth, asking that this divinely intervenes within my reality guided by the will of the Creator from this moment forth."
Let yourself sit with your focus upon your heart and allow yourself to breathe into the truth of your being, feeling, sensing or simply acknowledging your vibration of truth.
Openness
The quality of openness is predominantly connected to the heart chakra and encourages a greater expansiveness within the heart chakra. As we enter into an Era of Love there is a need for you to open your heart chakra in order to experience greater love. Love can exist all around you but if your heart chakra is closed then you will not experience its bliss and sacred influence within your being. It is important to realise that the Era of Love has long been told as a time when humanity create a reality of love from the projection of the love within their beings. If your heart chakra is closed or not open enough then you can hold all the love within you but may find it challenging to project and manifest this love into your reality for you to experience. It is important to focus upon expanding your heart chakra. As we have said you may call upon Lady Quan Yin, Lady Mary and Lady Nada to cleanse and expand your heart chakra, asking for this each day and practicing imagining, sensing or holding the intention of projecting love through your heart chakra will allow your heart chakra to open gradually beyond limitations.
The quality of openness also integrates and develops from the quality of love from truth. With the presence of truth within the realities of humanity every person will be encouraged to be more open with their energies, emotions and even thoughts. For those who haven't mastered their mind and emotions this could cause some chaos as some people may feel hurt by the openness of others, so the quality of openness holds a great responsibility but will allow for a greater unity between humanity. When the mind and emotions are mastered then the action of being more open encourages a greater flow of energy therefore allowing your reality to unfold with ease, it symbolises an acceptance of self and no longer the need to hiding one's light. Openness can also refer to your own chakras, soul, abilities, skills being more open, expansive, flowing and present.
To access the quality of openness you can call upon the new energy wave to anchor into your being with an intense vibration of the quality of openness. Allow yourself to breathe this quality into your heart, body and aura, especially your mind. Then ask to be made aware of aspects of your life, actions, reactions, experiences, abilities and opinions where you could adopt a greater openness, flow or expansive energy. Just allow insights to flow into your awareness. You may find that this comes as you go about your daily routine. It is to also ask yourself when you could be more open to allowing your light and love to flow from your being.
Unity
The quality of unity is a powerful essence of the Creator, it is an energy that flow continuously from the Creator as a way of remaining connected with all aspects of the Creator's being. Unity is built into your vibration; it is something that you are constantly seeking whether it is the unity of a family, the unity of friendship, a unity with guides or with the Creator. Unity is harmony, unison and integration. One of our greatest missions as a soul is to continue to merge our energy with aspect of the Creator as the soul knows that this is a pathway that leads us to complete unity with the Creator's soul. The 11-11-11 quality of unity is focused upon unity with the Creator but its predominant focus is for humanity to achieve a greater unity together. Every person on the Earth is a special soul which extended from the same source of light, and yet the focus of many is to experience separation. Separation is only an illusion that causes imbalance and disharmony.
The Creator wishes for the souls' upon the Earth to recognise themselves in each other and to unite their energies as one. This doesn't mean that everyone must agree and live the same way. The civilisation upon the Earth can be diverse but also connected in a bond of love. Again we see that there is a need for love to flow from truth and for each person to adopt openness as this will allow a flow of love from and to each person on the Earth, creating a network that supports and heightens the vibrations of all. All the qualities of the 11-11-11 energy wave are integrated as one; every quality is present for a purpose to aid a greater existence for humanity.
Simply by accepting the new energy wave and asking for a greater intensity of the quality unity to anchor, you can assist in collecting in unison your own energies thus manifesting balance with a powerful sense of peace and contentment. Then you can allow yourself to express your love to every soul upon the Earth, it only requires an intention. You can ask to reactivate the energy of unity that is within every person encouraging humanity to work together peacefully to aid the Earth.
With love and abundant blessings,
We are Archangel Metatron, Lord Merlin and Lady Portia
11-11-11 Energy Wave and Activation by Archangel Metatron, Lord Merlin and Lady Portia - Part 2
Channeled through Natalie Glasson, November 9, 2011
www.omna.org
In our previous communication we explained the qualities of love from truth, openness, unity and happiness, we will continue with our clarification of the remaining qualities of the 11-11-11 energy wave.
Empowerment
The quality of empowerment is extremely important within the energy wave; it is the energy of enhancement and magnification. As we enter into the new cycle of 2012 there is a need to focus on what we wish to create and manifest physically but also along our spiritual paths. The energy of empowerment will magnify our desires and allow them to manifest with a greater speed. It is important to choose what we wish to magnify and at this time it is essential to remain connected to your soul and the Creator, with a strong awareness of the thoughts and emotions that you are creating. The quality of empowerment offers humanity a helping hand up their spiritual ladder but also offers humanity a greater role in their spiritual growth process. Now you truly have to take responsibility for your thoughts and projections as they will manifest supported by the power of the energy wave.
As with the 08-08-08 energy wave which was focused on abundance, the 11-11-11 energy wave is also focused upon abundance as it is creating an abundance of what you wish to experience. Now is the time to prepare your being to ensure that what you desire is what you truly wish to experience, observing your actions, reactions and thought to realise any projections that may cause greater challenges within your reality in the future. With empowerment comes the essence of responsibility which encourages you to master your being, mind and emotions. Release all thoughts that are unneeded, ask for them to be erased by the Creator's light. Focus upon what you wish to manifest when you connect with the new energy wave and you will notice that your thoughts are now fuelled with tremendous strength. It is truly a blessing to experience the energy of empowerment, which you can connect with at any time within your daily routine to enhance your reality but it brings with it new lessons to master.
Empowerment is also focused upon the soul. The new energy wave anchors with the intention of creating a greater sensitivity and awareness of the soul. Allowing the soul to become empowered boosts your connection and experience of your soul, permitting merge with enhanced depth. Empowerment gives confidence to the soul and to your entire being in the process of integration occurring within your being.
It is appropriate to invoke the 11-11-11 energy wave and to ask for the quality of empowerment to surround your heart and soul. Ask that the energy of empowerment seeps gently into your soul and enhances your connection, understanding and bond with your soul. Then simply sit and allow the energy of empowerment to merge with your soul, gradually building the presence of your soul.
Embodiment
To permit you to embody your soul more completely than you are currently experiencing is the goal of the 11-11-11 energy wave. It is programmed to activate your soul, promoting an embodiment of your soul's truth, love and wisdom in your expressions, actions, words, thoughts and in all manner of your existence on the Earth. Embodiment of the soul is not only allowing your soul to align with your physical being but encourages you to express your soul in creative ways. This assists in a greater understanding of your soul and therefore the Creator. Empowerment assists with embodiment; through the quality of empowerment you will allow a process of embodiment. Both qualities give more power and leadership to your soul and withdraw the same from your ego.
The quality of embodiment speaks of embodying or enacting all that you have discovered along your spiritual path whether it is your current path or your journeys in your past lifetimes. No longer can you hide your wisdom or ignore the consciousness of your soul as it guides you. The process of embodiment is acknowledging your inner light and letting it come forward to integrate with your being and reality in a way that is appropriate for you.
The Creator wishes you to embody the light of the Earth and nature kingdoms as well as the inner planes. It is to link your energies, to merge your vibration, to appreciate and to hold light within your being. Invoking the new energy wave you can ask for the light and quality of embodiment to encourage your soul to flow with greater intensity into your being and reality. Ask that your soul settles within your physical being and cellular level. Then allow yourself to ask or to understand what others energies, consciousness or light you need to hold within your being. Ask for these energies to be anchored into your being so that you may fully embody and exist as a representative of their energy. Embodiment is also a process of acceptance, accepting energies as your own. After all we are all one, from the same source, it is appropriate that we embody all aspects of our being and the Creator.
This quality only needs to be anchored from the 11-11-11 energy wave into your being as you make a mental note that through your growth process on the Earth you may notice or focus upon your sensitivity to energy, your thoughts, emotions, actions etc, questioning whether they are appropriate or aligned with the Creator's soul and your own manifestation of your soul. Let the energy of sensitivity wash away all energies and beliefs that are hindering you from being sensitive, conscious and aware, this can be a deep cleansing process.
It is important to realise that the energy of sensitivity may influence you by allowing feelings of being vulnerable, insecure or unsupported to arise. These are simply energies from the past that need to be released, because with the acceptance of all other qualities you will realise a deep seated strength rising from within you.
Liberation
The quality of liberation could be recognised as a cleansing energy as it encourages you to create a freedom within your being and reality. A thought process and reality that is free from limitations that can be expansive and generous. Freedom is the existence that can be experienced in meditation, a freedom with the chattering mind and a focus upon the light and energy of your being. The presence of liberation can offer a sanctuary for you to retreat to, nurturing and nourishing your being but predominantly encouraging you to create an existence focused upon clarity, exploring your spiritual being and insights with depth and flow.
As the quality of openness speaks of a flowing energy so does the quality of liberation, allowing all your energy to flow expansively. It is a release of unneeded energies and development of the essence of your being. We see that all qualities are focused upon the sensitivity to the soul, we are encouraged to love from the soul, open our heart chakra to express the soul more fully, unite our soul with the Creator and aspects of the Creator on the Earth to enthuse a journey of enlightenment. As well as empowering the soul and embodying the soul, therefore offering the soul more freedom to express and communicate its truth, love and wisdom. By liberating the soul or offering the soul more freedom you will liberate your enter being and reality.
You can call upon the quality of liberation from the new energy wave to inspire your soul's expansion and to free you from limitations and hindrance connected to your spiritual path. Asking to embody the energy of freedom from the energy wave during meditation can assist you in glimpsing your truth and essence as you are taken away from your physical reality to sit within your truth and love.
While we have taken time to explain the qualities of the energy wave and how you may connect or use them in your reality it is important to realise that a simple connection is appropriate. The main purpose is for you to experience, accept and understand the new energy wave flowing through your being. Over the past weeks we have shared with you practices, these will advance your spiritual growth and heighten your experience at this time but it is essential that you follow the guidance of your soul as to what is appropriate for you to achieve at these special time of empowerment.
Anchoring the 11-11-11 Energy Wave
Below is an invocation that you may use to assist your experience of anchoring of the 11-11-11 energy wave.
I call upon Archangel Metatron, my Community of Guides, my Angels and Archangels as well as all light beings wishing to share their love and to aid in the anchoring of the 11-11-11 energy wave. Please surround me and bathe me completely in your love and high vibrational light.
I call upon Archangel Metatron to stand at the front of my being, Archangel Raphael to stand on my left side, Archangel Gabriel on my right side and Archangel Michael behind my being. I ask that Archangel Zadkiel and Archangel Amethyst stand either side of Archangel Metatron adding their energy and support. Infuse my being with angelic light of unconditional love.
Allow me to accept and to radiate love in preparation for accepting the 11-11-11 energy wave.
I call upon the Ascended Masters of love and enlightenment to surround me and to assist in the activation and mastery of my being.
I call upon the Goddess beings of Light to surround me completely and to support my intention of connecting with and embodying the new energy wave.
I activate my soul, allowing my soul to radiate its light brightly from within my being into my body, aura and reality.
I call upon my soul group to connect on a deeper level with my soul and to surround me in your unconditional love. Assist me in experiencing your presence around me and your alignment to my soul.
I call upon the energy of the Creator to flow over and through my being, pouring the most appropriate vibration of light into my energy.
From the source of the Creator I ask that the 11-11-11 new energy wave descends and flows deep into the Earth, its many energy levels and consciousness. Let the 11-11-11 energy wave of the most appropriate vibration and intensity flow into my entire being, flowing from all directions to connect with my heart chakra. Let the light flow deep into my soul as I breathe the light into all aspects and areas of my being.
I now accept, experience and embody the 11-11-11 energy wave within my being and soul allowing new activations to occur within me that heighten my spiritual advancement.
As I accept the qualities of light from the energy wave, I also project and anchor them into the Earth.
I accept, experience and embody the quality of Love from truth.
(Sit and breathe this light into your being, noticing any insights or colors. Do the same for each quality.)
I accept, experience and embody the quality of Openness
I accept, experience and embody the quality of Unity
I accept, experience and embody the quality of Happiness
I accept, experience and embody the quality of Empowerment
I accept, experience and embody the quality of Embodiment
I accept, experience and embody the quality of Sensitivity
I accept, experience and embody the quality of Liberation
I now allow the 11-11-11 energy wave to integrate within my being and merge with my soul, allowing me to become more sensitive to the presence of my soul, empowering and embodying my soul with ease.
I now sit in acceptance of the 11-11-11 energy wave and the activations that need to occur at this time. I know that everything is divinely guided by my soul and the will of the Creator.
(Sit for as long as you feel is appropriate, breathing in the light.)
With Love and abundant blessings,
We are Archangel Metatron, Lord Merlin and Lady Portia
*~*~*~*~*~*~*~*~*~*~*~*~*~*~*~*~*~*~*~*~*~*~*~*~*

The Messages from God
t
hrough Yael and Doug Powell at Circle of Light
www.circleoflight.net
The First Message for 11:11:11
Crystalline Consciousness and The Power of Love
Beloved ones, you are the heart of the world. More accurately, the world lives within your heart. Your heart is the one heart that is humankind resonating the pure vibration of Love.
Beloved ones, you hold together the most extraordinary gift of dedication to Love. You are beings of such expanded consciousness that you have come together in the realms of God to take into your heart this misperception, this planet that is separation from Love, and to hold in perfect Love at the level of your Real heart the pure experience of humanity as only Love.
And so, you have, beloved ones, maintained this dedication to the truth and you have given to yourselves the experience of also being human. This you did that you might create what could be compared to a lightning rod, an energy receptacle that is available and waiting to make this time for the awakening of the consciousness of God on Earth successful.
We come to this moment that to the mind is 11:11:11. To the heart it is the moment when the veil of the consensual dream thins. This comes to rest in a place of expansiveness that brings the pure Light of the explosion of Love that is Creation clearly into the experience of the consciousness and the mind of humanity.
The world does not exist outside of you, and so this activation of crystal grids, of hearts of Love is happening within you. It is the moment when the truth becomes completely and totally available in and as your hearts. The explosion of Light that is the movement of Love that is the awakening of the consciousness of the glory of God is present always. It cannot be otherwise. But it has been unavailable to the minds of humanity, and thus to the heart's experience.
The blaze of Light that already exists, the power of Love that is atomic creation, becomes available in your conscious experience on the date you name 11:11:11. In truth, beloved ones, it is the activation of the shared heart of humanity. It is the awakening from the dream of other than Love. It is a moment where the veil of the ego mind is stilled, the identities of the egoic dream part and the hearts of Love experience their truth.
The vibration of Love, the blaze of pure Light will explode through your hearts, giving conscious participation to that which is already the truth – that humanity is one, that the Earth is the expression of humanity's Love and that every experience of the world is built out of the conscious decisions about what life is and how much of the glory of Love shall be let in, shall be experienced.
Beginning on this date of the 11th day of the 11th month of the 11th year, the portal, the vortex of the decision of hearts in service is strong enough to dissolve the veil of the ego mind's focus on other than Love. The resulting experience could certainly be named crystalline.
Such astounding purity as the blaze of Creation resonates in the miracle of each of your precious hearts shows you the truth of your purity, and your amazing ability to be this atomic Love.
As clear and open conduits of Light and Love in resonance, the power of the magnetic vibration of Love will lift humanity into a whole new experience of life -- the experience of unity. This shall be for you who are holding the Love the most exquisite and powerful joy that unites the whole of your being and awakens your experience of your heart as the truth of your unity with humanity and as the whole of God.
This means that the heart takes over and the power of its perception becomes so Real to each of you that you cannot be fooled again into believing that you are separate from anyone or anything in the world. Because of this experience of the veil removed for this day, no matter how valiantly the ego mind pretends that life is continuing as it did before, it simply won't "hold water." The core of your life shall be different with the reflection of your hearts bouncing off each other, pure Light and the movement of Real Love.
With every wave of ignition, heart-to-heart, the seeming distance between the truth of your being as a pure expression of the Moment of Creation, this pure crystalline Light and ever expanding Love… and your experience as a "human being"… will have less and less discrepancy.
As you choose to perceive your every moment through the heart that you are, you shall be completely attuned to the shared heart and consciousness of humanity, to the Reality that there is only Love. Every perception otherwise is simply a call for assistance in returning to the Real of Love, the vibration of which now becomes available to humanity, the joy of which becomes your constant feeling.
The magnitude of the blessing and your ability to hold the resonance of Real Love in all its power shall grant to you an experience of Love in which the whole of humankind consciously lives within your heart. Every moment is drenched in Love and Love responds to every call to live the truth.
So as you feel this activation of the power of Creation that is the truth of your being, beloved ones, stay in your hearts and feel the truth of what is happening. Every pulse of Love that comes is, indeed, the heart communion of the one heart of humankind. Every breath is a conversation. Every heart beat is a pulse and the direction of Love until truly, each time you view another person, you will feel that you are viewing yourself.
Any call for assistance in living this activation is a call from a cell in your very own heart. The response, dear ones, is instant and lives through you. It lives as you, as the exploding perfection of Love that, yes, will be reflected in the symbols of a shared world. It lives as you in the experience of crystalline Light pulsing in the heart of the Earth, in the experience of the awakening to Love that gives every person access to unity as consciousness and as the heart of God I Am as humanity.
Sharing this time with others is perfect and important, for each of you serves to amplify this Love as your hearts resonate together. You pass the explosion of living Light that comes from Love's acknowledgement heart-to-heart-to-heart-to-heart. It indeed is amplified, and the vibrational resonance is brought into alignment with that which already exists as the amazing heart of humankind.
From this date, from this moment that brings to you this period of the culmination of time, your every perception shall be through the heart, in the full conscious acknowledgement that every human being is part of who you are. You will always love yourself by loving every part of your heart and responding as the open heart of pure Love to every need for realignment with the experience that there is only consciousness and Love, and both are based in the truth of only Love, available at last as you.
All separation is ending, including the separation from the truth of your grand and endless being. Including the separation between your "higher self," and the self you experience as a human being… Including also, beloved ones, Spirit and body, for you are coming to the place where everything must be acknowledged as the expression of the movement of Love and consciousness…
The world is, in truth, within you but for the mind to see it, to understand what is occurring, it is necessary to experience it as coming from your heart into view, that you might live your consciousness as an experience of time and moving beyond it.
As you open to this date, rejoice in all the celebrations and come into this shared dream of the awakening of humanity. Come into the presence of those who, like you, are ready to surrender every old heart's belief in other than Love.
Invite the Moment of Creation to astound you with the reality of your very own perfect creation as you come into being, joyously, to receive your life directly from Me and to glory in the acknowledgement that you are both the power of Love and the heart of God. You are the recipient of My joy in your perfection as we celebrate "both/and" – everything as the experience of Love celebrating itself and expanding.
So what you feel, beloved ones, on this date is that which has ever been the truth of your being. What you experience as this blaze of pure Light coming alive within you and radiating is your own ignition of consciousness, your own birth as the pure heart of God. It is your own ability to be this experience daily, hourly, moment-to-moment, so that which lives within as the Moment of Creation "en-conscious-ed" as you can now be expressed as the world, as the activation of the crystal grid and the powerful pulsations of Love that precede it.
You don't have to do anything except come into the silence. Come into My presence in humble communion that the knee of the ego might bend, that the Light may penetrate all illusion and the Moment of Creation be experienced.
Dearest ones, as it is, you recognize the Now Moment, the birth of Love that creates the world and creates it perfectly. Your every experience is blessed and your heart is not only magnetic but fully attuned to the Reality of God awakening that forever occurs as Creation is made manifest in you as the power and the beauty of Love.
Celebrate your own heart, and as you do, feel the powerful blaze of Light that bursts forth from the center of your being to ignite all hearts of humanity and to bring illumination into the world. That which is perceived as outside of you is at last brought back in and returned to the center, to the Love, to the Moment of Creation, and all life says "Amen."
The Second Message for 11:11:11
You Are the Hologram Awakening to Yourself

Beloved ones, you are part of a hologram of such richness and depth and magnificence of expression that the whole of Creation is blessed as Love is experienced as you. Your heart that is the whole heart of humankind is completely available on every level, in every aspect of Creation, in every "dimension."

Every way you turn, there is a new perspective of Love -- that every facet of God is revealed in you. Each moment the pulsation of power and Love brings life into view as the intricate, interwoven experience of consciousness and Love that is humanity.

It brings the perceptions of a world that is held with it. Every bit, every nuance, every particle expresses the richness of God bringing new possibilities to the expansion of Love. Every heart beat in the whole is the song of exuberance as the vision of God is expanded and the power of Love amplified, and the breath and the heart beat of Creation are made manifest as humanity.

Dearest ones, you have no idea what it is that lives within you. This point in time is the return of consciousness and Love to the truth that God I Am is being born again right here, right now, as you.

In this moment when the heart remembers, the clarity of the Light can dissolve every pocket of energy where the flow of Creation is suspended or in any way decreased. The power of this Love that is your heart now becomes acknowledged as your experience. The great explosion of life moves from the center outward and purifies and awakens every heart. It returns the hologram to true expanded consciousness that I can call you to stand for truth and to feel humankind as part of you and from the perspective of the hologram, to recognize the power of life waking itself to remembrance that only I Am alive and all of Creation is pure good.

Thus, the whole of God I Am is in every part when you allow the blaze of Light full rein. When the crystalline grid of your heart's truth brings you online as the consciousness of Love, you will be the experience of humanity, experiencing only the truth that only Love is Real.

When you are awake, beloved ones, you feel every vibration as part of you and the heart of Love responds to every nuance automatically creating homeostasis. In other words, it brings what is needed to every precious person who is part of the hologram. Understanding the heart field, you serve to facilitate the entrainment of every heart into the truth of this unity and the pure crystalline field of God consciousness.

There is so much fear at the moment being seen through two eyes, through the misperception of two powers or possibilities. Yet, all that you are is the depth and the riches of the universe, waiting all the while for the truth that has ever been alive within you. It is time, beloved ones, to celebrate your freedom and to rejoice in your ability to be the experience of Love in absolutely every expression.

All the diversity of life that lives in this world is the diversity of God, waiting to be seen rightly and experienced through the heart. The beauty of this field of Love that is the shared heart of humanity and the consciousness of Love moving is now becoming available for each of you to joyously experience. The awakening of this comes on 11 11.

That which lives within is now expressed outward. Your hearts then are seen as the world. One moment of release from the consensual dream and the magnificent, indescribable matrix of Real life, consciousness and heart as the Moment of Creation is exploding forth to be expressed as you… honored, celebrated and ever deepening the ability to live this unity and to experience yourself in and as everyone.

Come into the Now Moment. Gather together on this day that brings into the field of the world the truth of God I Am as power and Love. It is manifesting in and as you, as living Spirit, as life, as the whole of God I Am fully conscious, present and joyously giving.

Hologram means every part contains all of it. I want you to imagine what this means about you. On this day that is set aside through your own plan, the dissolving of the veil will find you ready to experience the unity of God I Am as your heart, interwoven with humanity in endless acknowledgement and reverence.

The astounding diversity of life that returns to the center, to the wholeness of Love is indescribable in its beauty and its power. The riches of Creation are you. Are you ready to experience them? And to allow Love to live as you, to be the expression of power and beauty, to be, beloved ones, the invitation to the shared heart of humanity to awaken? This is who you are and I Am Love, living in the world as you and expressing your consciousness, your power and the beauty of your heart as your experience of this awakening of Love.

It is being named as a date and a time and being perceived by some as outside of you. In truth it is an invitation to experience the Moment of Creation that is your true identity and to allow this to take up residence, to inform the one heart of humanity and to become the venue for Creation itself to dance the laughter of the cosmos into being -- not as a physical world but as spirit rejoicing and encompassing all of it in Love.

I Am with you as I Am in you as I Am this Light that activates all your hearts together, that brings to your awareness who you are and celebrates the experience of your precious life as the whole, as the hologram and as this heart, the unique facet of the diversity of God I Am.


~~~~~~~~~~~~~~~~~~~USE IT & PASS IT ON: X the X . . . C'mas is the new abbreviation for Christmas.
Read more about it
here
.

Website content © 2008-2012 Tonia Pinheiro & In The One Music. All Rights Reserved.